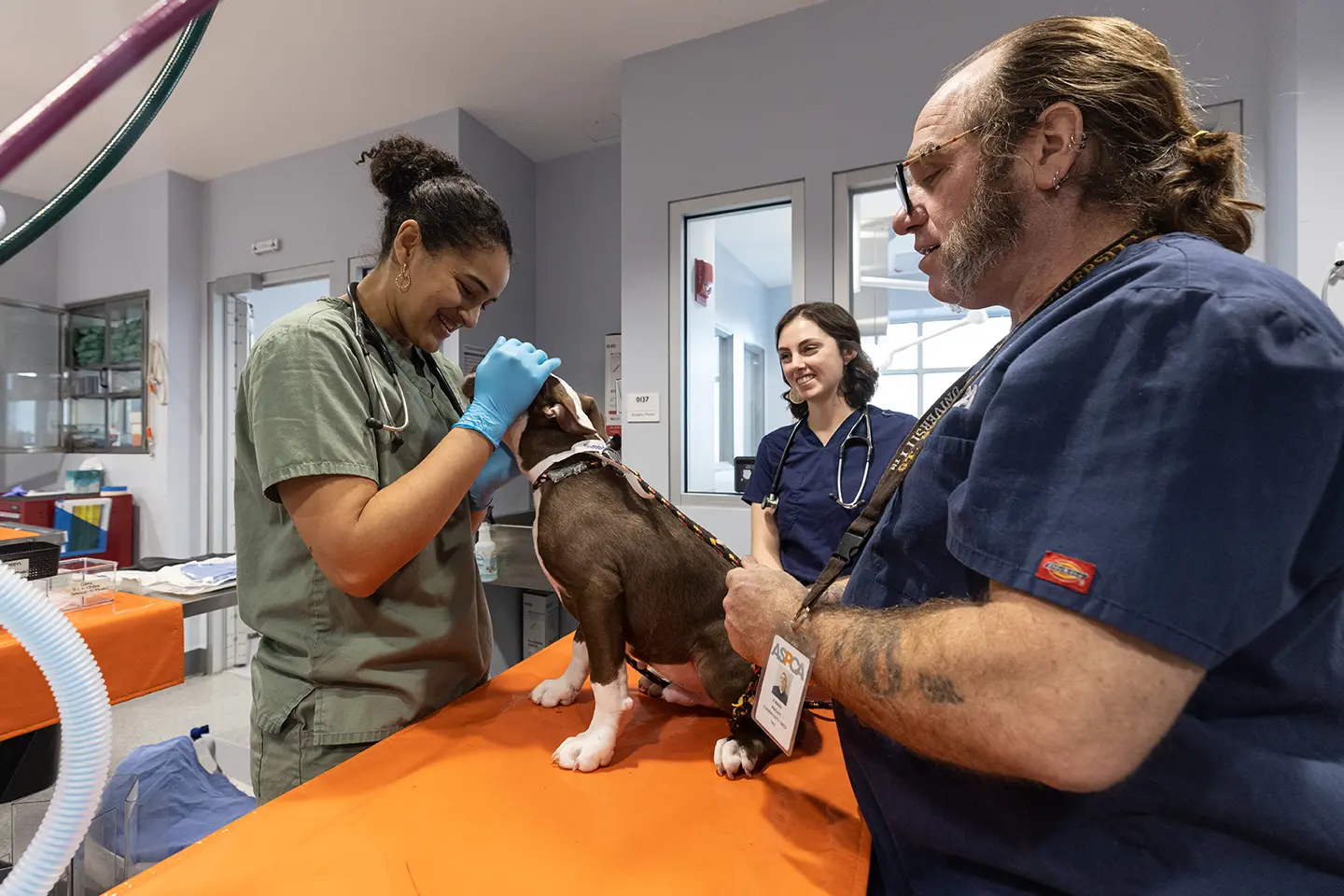 For:
3rd & 4th Year Vet Students
ASPCA Community Medicine Externship
Community Medicine externs will gain first-hand experience in providing affordable and accessible veterinary care in communities that experience persistent poverty or have demonstrated other barriers to accessing care. Externs will help provide basic medical care for common illnesses such as eye or ear infections, obtain medical histories, draw and administer vaccinations, and other non-invasive diagnostics. Externs will also have the ability to shadow our HQHVSN (high-quality, high-volume spay/neuter) programs and spend a day working alongside our Community Engagement (CE) team.
"Everyone I met was so nice and supportive throughout my stay with the ASPCA. They seemed to be proud to work at the ASPCA and were eager to show me around. It was wonderful to see that many of the veterinary interns accepted a job at the ASPCA after finishing their program. The overall workplace environment and morale at the ASPCA has been the best that I've seen out of all the programs that I've shadowed at."