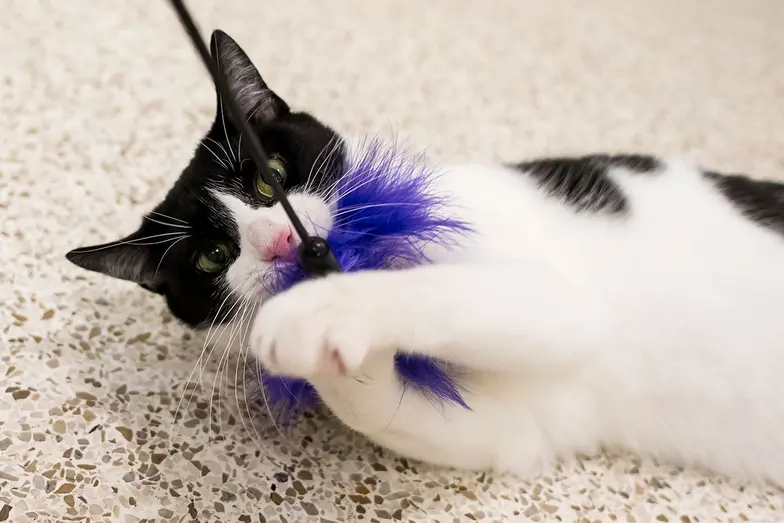 We know that cats who are in stimulating environments tend to thrive physically and mentally, and that increases their appeal to potential adopters. And, enrichment doesn't have to take a lot of time, money, or staff resources.
In this section, you'll find enrichment ideas that can be done in communal cat rooms as well as individually, webinars chock-full of information on stress reduction and enrichment for shelter cats, Feline-ality details, how kids can amp up their reading skills while providing enrichment, and much more. 
Tips and tools to help bring comfort to the cats in your care
Animal Behavior for Shelter Veterinarians and Staff
Have you read the groundbreaking book?