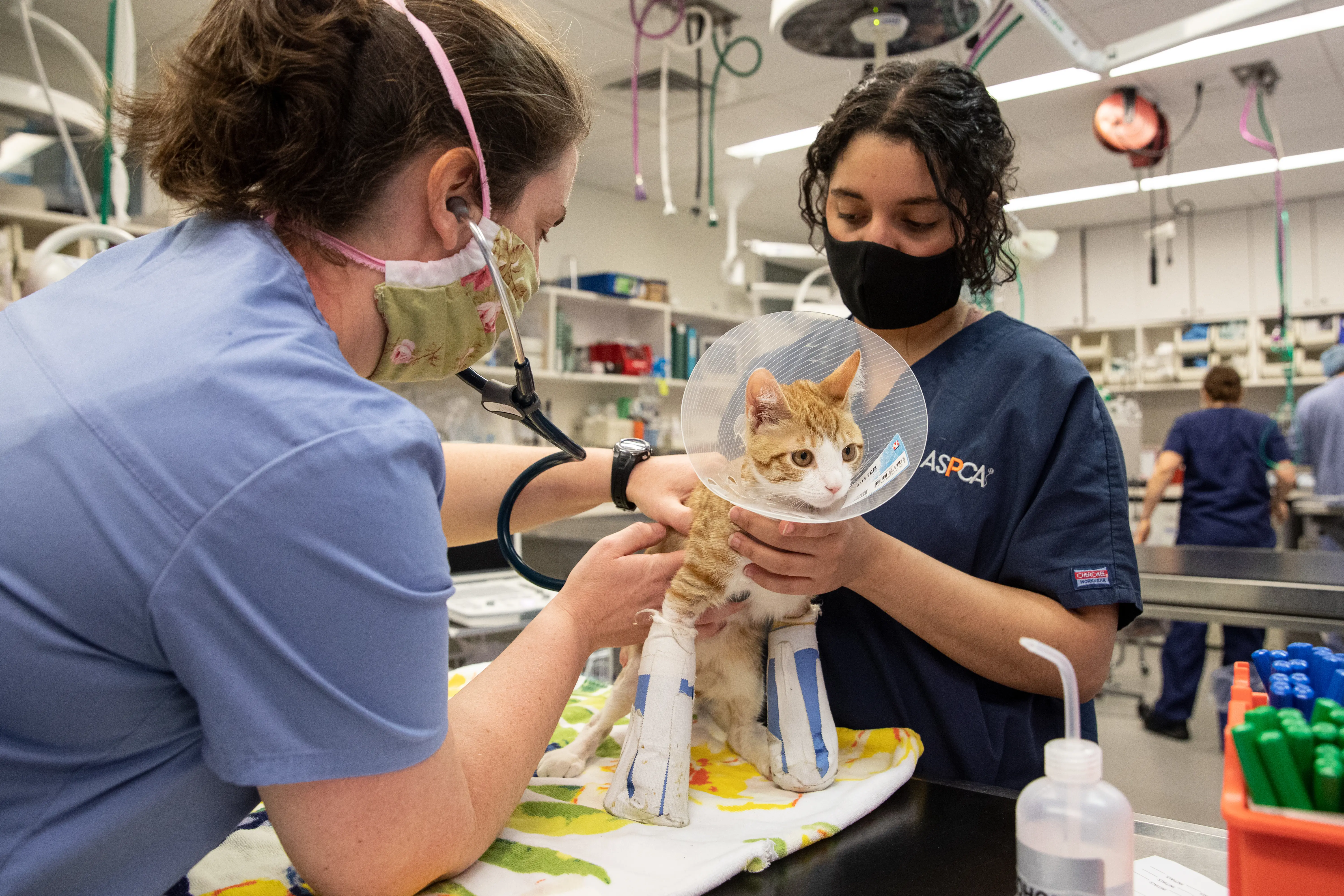 ASPCA Animal Hospital Small Animal Rotating Internship
Our veterinary internship program provides excellent practical experience with a high caseload and strong mentorship. AAH interns participate in core rotations in the hospital, such as internal medicine, orthopedic surgery, emergency medicine, and soft tissue surgery. Interns also complete specialized rotations in recovery medicine for victims of animal cruelty, veterinary forensics, and shelter medicine. Our interns leave with a deeper knowledge of veterinary medicine and the ability to apply it in a variety of circumstances to advance animal welfare. Apply today on our ASPCA jobs website or email us for more information!
"The things you'll learn here, you really do take with you for the rest of your career."