Expert Tips for Telling, Pitching & Sharing Your Stories
Recorded On:
Wednesday, April 4, 2018
Presenter
ASPCA Panel Presentation
About this Webinar
Learn how to master media relations, build your social media presence and create professional videos to rock your equine promotions and get your community excited – especially important if you're participating in this year's Help a Horse Contest. You'll get insider tips from ASPCA staff:
Matt Hampton, Senior Manager, Multimedia Projects
Maureen Linehan, Senior Manager, Media & Communications
Carly O'Malley, Manager, Social Media
Rebecca Goldrick, Director, Media & Communications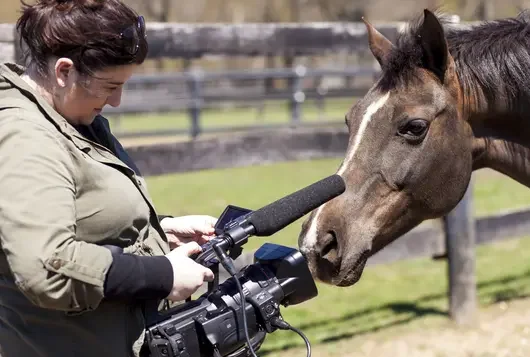 Takeaways
ASPCA experts in media relations and video production will show you how to:
Engage reporters with effective pitches and media relations tools
Use compelling photos and videos to tell your story
Choose the best social media platform (Facebook, Twitter, Instagram, etc.) to engage with and grow your audience
You'll walk away from this session with practical ideas and gotta-try-it tips to promote your equines, engage your community and grow your list of supporters through traditional and social media promotions. Bring your questions!
Suited For
This webinar is especially meant for organizations participating in this year's Help a Horse Contest, but any organization who promotes (equine) adoptions will benefit.
Be notified about our upcoming webinars.
Join the ASPCApro email list for updates about webinars, resources, and more.
Explore ASPCApro Tools & Tips by Topic: