Caring for Kittens During COVID-19 and Beyond: Old Strategies and New Lessons
Recorded On:
Wednesday, May 20, 2020
About this Webinar
Response to the COVID-19 pandemic has brought the animal welfare community together in an unprecedented way to assess the services we provide to our community and to evaluate our protocols and processes. This need for assessment and evaluation was particularly important for our intake and care decisions for neonatal kittens. We will review the existing best practices that provide a consistent foundation for success in neonatal kitten care as well as discuss which practices adopted during the pandemic response are likely to withstand the test of time.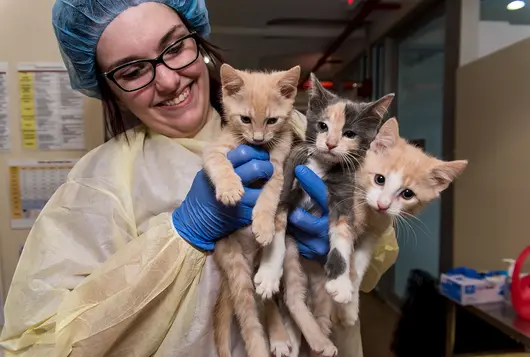 Takeaways
Learn what sheltering organizations can do before sending kittens into foster care to promote foster kitten health
Learn how to advise foster caregivers on key disease recognition strategies
Learn foster network management strategies and protocols to mitigate disease risks
Suited For
Foster caregivers, shelter staff and volunteers
Presenter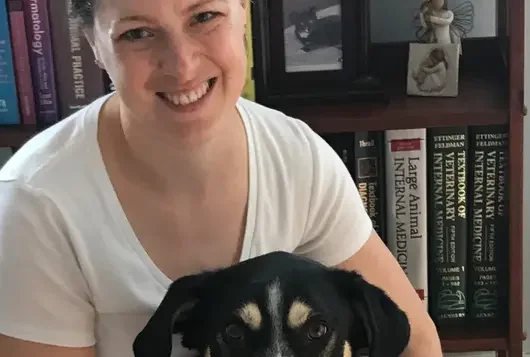 Erin Doyle
DVM, DABVP (Shelter Medicine Practice), Senior Director, Shelter Medicine & Residency Programs, ASPCA
Dr. Erin Doyle is a Senior Director of Shelter Medicine & Residency Programs in the ASPCA's Shelter Medicine Services department and is board certified in Shelter Medicine Practice through the American Board of Veterinary Practitioners.  Dr. Doyle received her DVM from Tufts University in 2004. After several years in private practice, Dr. Doyle joined the shelter medicine team at the Animal Rescue League of Boston, where she worked for over ten years before joining the ASPCA in June 2018.  She also completed a fellowship with the Koret Shelter Medicine Program at UC Davis in 2012.  Dr. Doyle is a past president of the Association of Shelter Veterinarians and is an adjunct faculty member in Shelter Medicine at the Cummings School of Veterinary Medicine at Tufts University.
Be notified about our upcoming webinars.
Join the ASPCApro email list for updates about webinars, resources, and more.
Explore ASPCApro Tools & Tips by Topic: