Retail Smarts: Selling Used Tennis Balls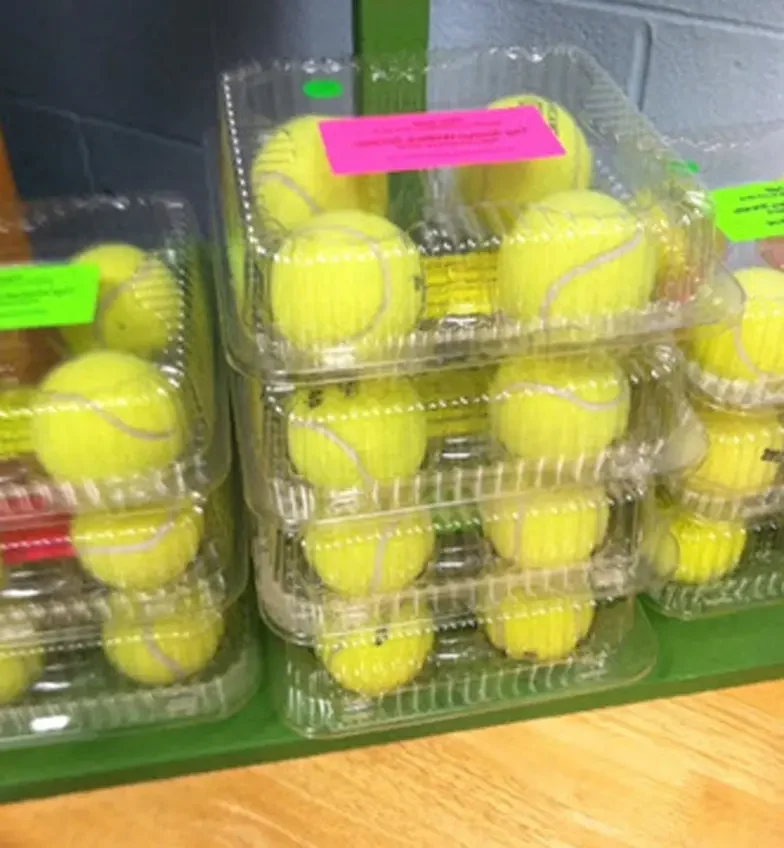 Creative marketing, at your service. Learn how you can repurpose donated items for profit in your retail store.
Who:
Animal Welfare Society, West Kennebunk, ME
Did What:
Call it a stroke of retail savvy—Animal Welfare Society (AWS) serves up slightly used tennis balls in plastic muffin containers as a popular item in their shelter. The clever package, which sells for two dollars, has been a big hit with shelter visitors, generating over $3,000 in the first 18 months. That's all profit, since both the balls and the plastic containers are donated.
According to Bobbi Allen of AWS, "The program started when a board member, who happens to be an avid tennis player, became frustrated with the surplus of wasted, but perfectly useful, spent tennis balls." After seeing a four-piece muffin container at a local bakery, the board member had her Eureka moment—to fill the containers with used tennis balls and sell them to benefit the shelter.  
Now You Try It
Ball's in your court! Consider how your agency might increase retail sales with a simple packaging idea like AWS' tennis ball muffins. And perhaps there are items you're already selling that could use a boost with a little creative marketing.
Other Ideas Like This
DIY projects—especially when they're put together by kids—can come in handy for fundraising. Visit ASPCApro on Pinterest for inspiration.
We have lots more on this subject:
Explore ASPCApro Tools & Tips by Topic: