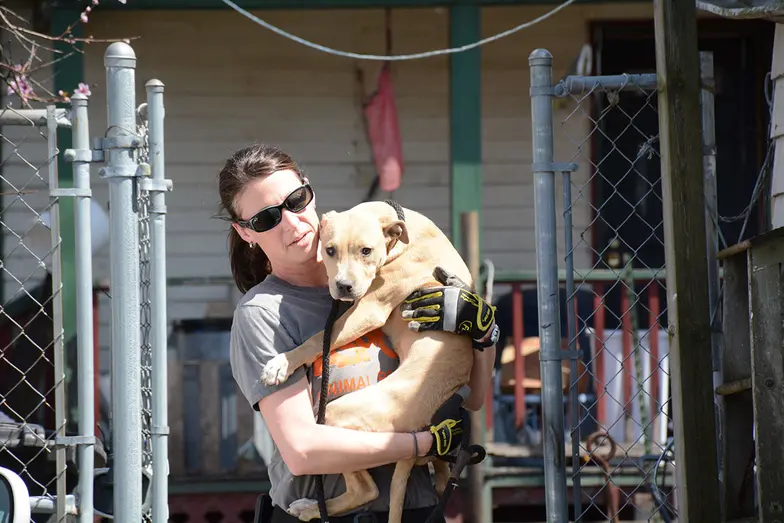 Henry Bergh, founder of the ASPCA, was particularly repulsed by the brutality of dogfighting he saw, and his 1867 revision of the state's animal cruelty law made all forms of animal fighting illegal for the first time, including bull, bear, dog and cock fighting.
Throughout its history, the ASPCA has fought for stronger laws against all forms of animal cruelty. A 1981 report commissioned by the ASPCA entitled "Dogfighting in America: A National Overview," concluded that dogfighting was more widespread than the public or law enforcement imagined and that stronger laws at the state and federal level were needed.
Today, the ASPCA incorporates information on blood "sports" in the animal cruelty trainings provided in New York's police academies as well as police officer trainings around the country.
We offer training on a national level to animal control officers and veterinarians on how to identify signs of animal cruelty and what to do during crime scene investigations.
We also provide training and assistance to prosecutors on how to build an effective case against those charged with these crimes, and ASPCA experts often serve as witnesses in such cases.
In this section you'll also find the story of Marley, a former bait dog who serves as a wonderful example of how the ASPCA's work rescues and rehabilitates animals used in fighting circles
News you can use to save more animals