Preventive Health Care & Vaccinations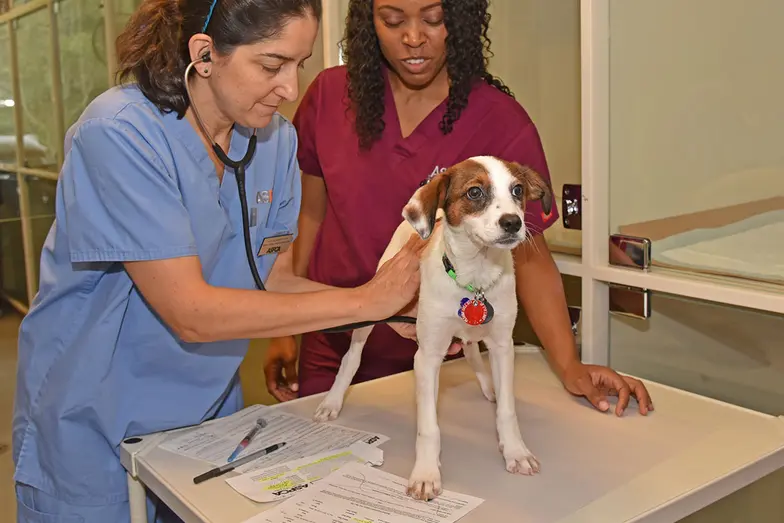 Vaccination is a key component of preventive health care for shelter animals, including those who spend time in foster care. When vaccination protocols are appropriately developed and properly applied, they can be among the most important lifesaving tools.  
Vaccination is a medical procedure, so oversight of vaccine protocols and specific patient questions should be directed to a veterinarian. Administration of core vaccines to animals prior to or at the time of intake is a critical disease prevention tool in shelters. 
The American Animal Hospital Association (AAHA) and American Association of Feline Practitioners (AAFP) have developed vaccination guidelines for dogs and cats. Animal welfare professionals should refer to the portions of these documents that address vaccination of shelter-housed animals rather than those focused on owned pets. A synopsis of these recommendations can be found in the vaccine tables below.  
We've got webinars, how-to videos, and downloads to help keep your animals healthy.
Vaccine Storage, Handling, & Administration 
Most vaccines used in the shelter contain living organisms, so care must be taken when storing, handling, and administering them to ensure these organisms remain viable and are able to induce a protective immune response. 
Read details about what you must—and must not—do when dealing with vaccines. 
Check out the most frequently asked vaccination questions of the ASPCA's shelter medicine veterinarians, and post the vaccine tables below so they're easily visible in areas where you provide medical care to your shelter animals.  
Webinars 
We have lots more on this subject:
Explore ASPCApro Tools & Tips by Topic: