Four Tips for Transport Coordinators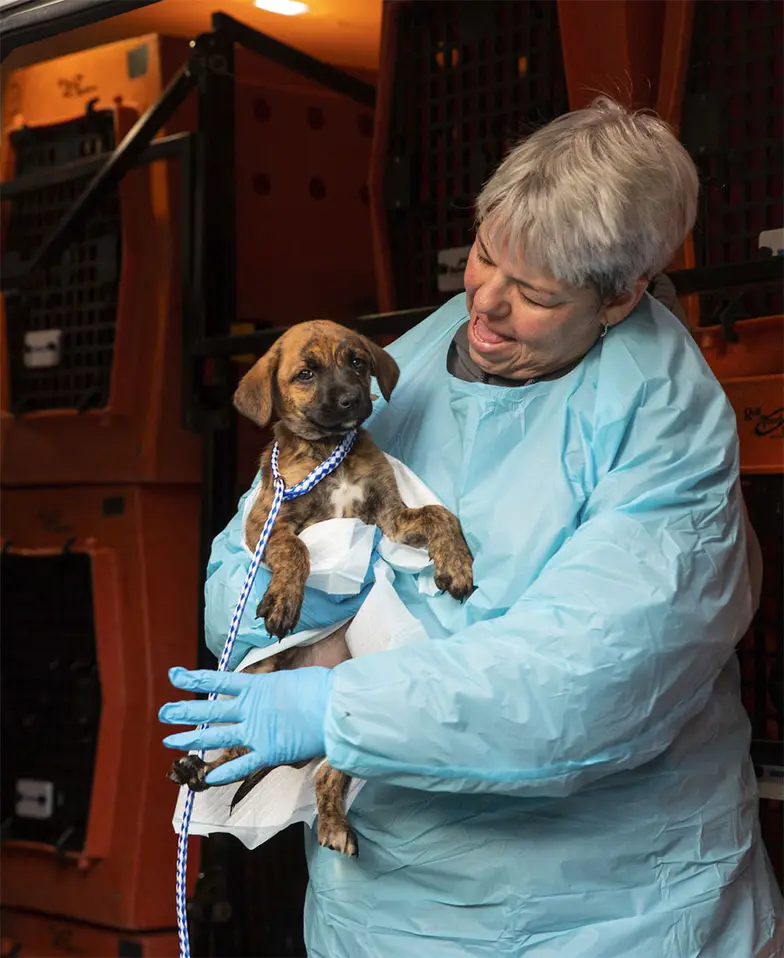 As many shelters already know, transporting animals is a great way to save more lives. For transports to be successful, there must be open communication between source and destination shelters before, during and after the transport.
Each shelter should start by having one designated person serving as coordinator, and coordinators should keep the following four important tips in mind.
1) Keep an Eye on Timing
Coordinators for source and destination shelters need to agree on timing. First, choose a time that will not interfere with daily operations or special events. From there, be flexible with arrival time since traffic, weather and emergencies may impact arrival.
2) Agree on How Many and Which Animals
Discuss which type of animals—and how many—will be transported. Keep in mind that the source shelter may need to maintain a variety of animals to keep adopters interested while the destination shelter needs to consider what types of animals will do well in their community. And both shelters will need to consider how the number of animals will impact their individual staff resources and their other animals.
3) Make a Communication Plan
Decide on the best method of communication for each coordinator and at least one backup contact method. Then agree on how often and when each coordinator is responsible for reaching out to the other coordinator. Make sure communications are timely so the other coordinator has time to react to any new information.
4) Debrief Early & Often
After every transport, discuss with each other what went well and what needs improvement next time around. This is the perfect time to agree on changes that will improve both shelter transport programs.
We have lots more on this subject:
Explore ASPCApro Tools & Tips by Topic: