5 Ways Animal Organizations Can Message Thanksgiving
Thanksgiving is a great time to engage your community!
From messages of gratitude to safety tips to clever adoption promotions, the holiday is ripe for creating interest in your mission.  
We've gathered a cornucopia of examples from your colleagues in the field that are as satisfying as pumpkin pie. 
1. Create adorable e-cards that people can share with friends and family for a small donation. Check out this example from Ottawa Humane Society, Ottawa, Ontario.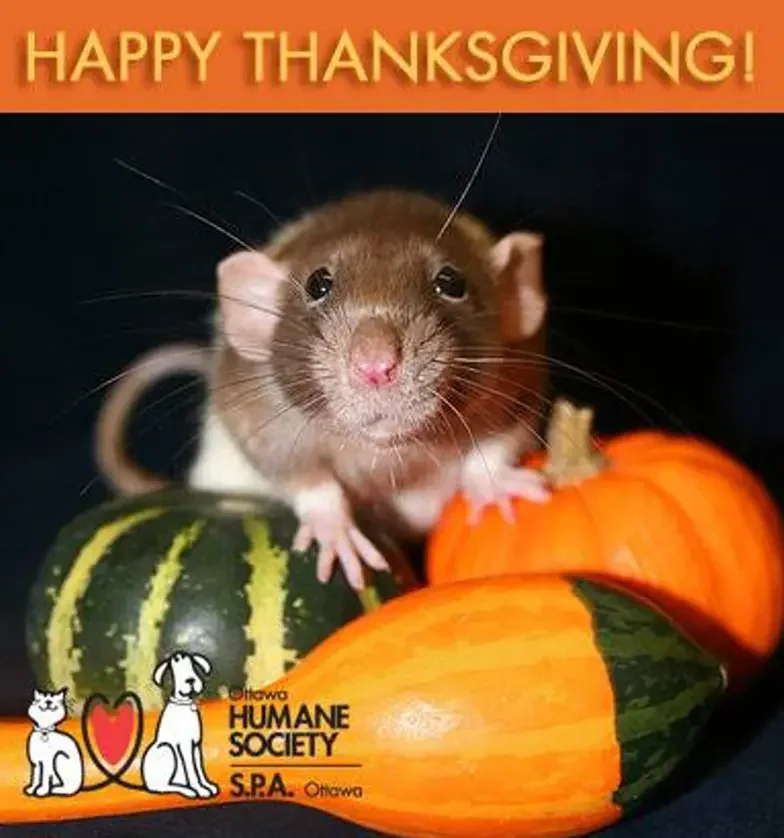 2. Share a pet safety card on social media and encourage your followers to re-share to help pets stay safe from potential toxins and other hazards. Here's an example from Tony La Russa's Animal Rescue Foundation, Walnut Creek, CA.
3. Promote fun enrichment ideas as a treat for animals in the shelter or in a foster home. Here's an idea to try from Outer Banks SPCA, Manteo, NC.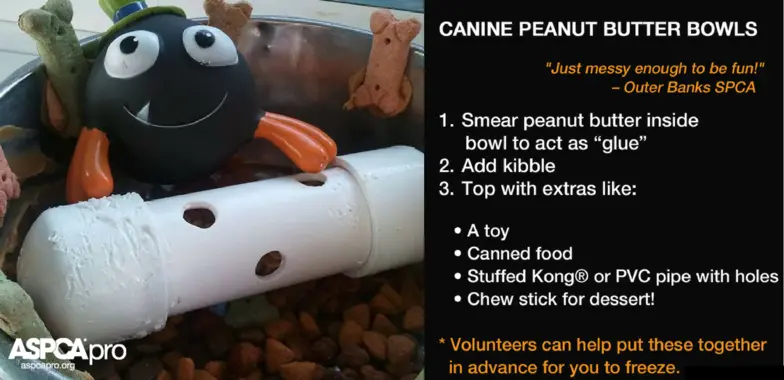 4. Use the holiday to recruit new foster homes with a clear call to action shared on social media, like this one from Richmond Animal Care and Control, Richmond, VA.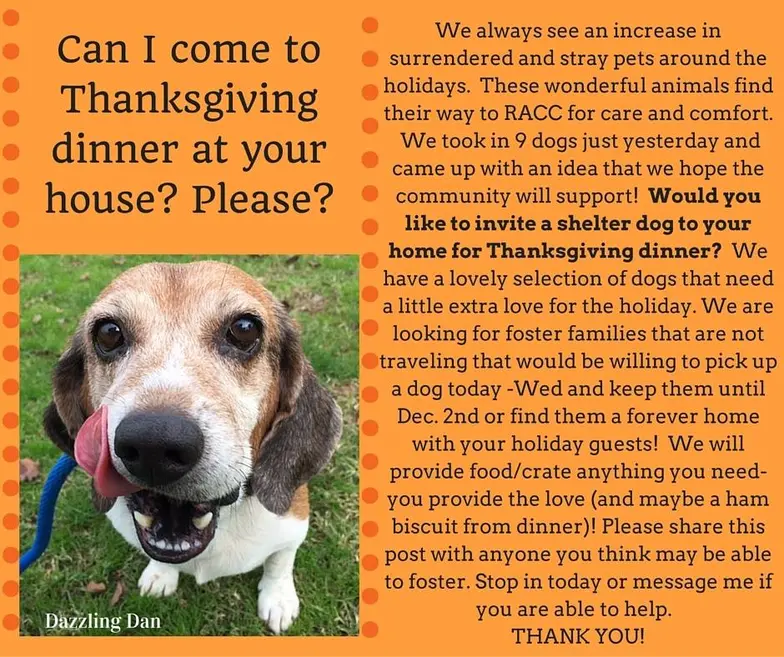 5. Most importantly, thank your donors, volunteers, staff and the entire community. Consider sending a standalone email like this one from Dumb Friends League in Denver to all your subscribers and post across your social media platforms.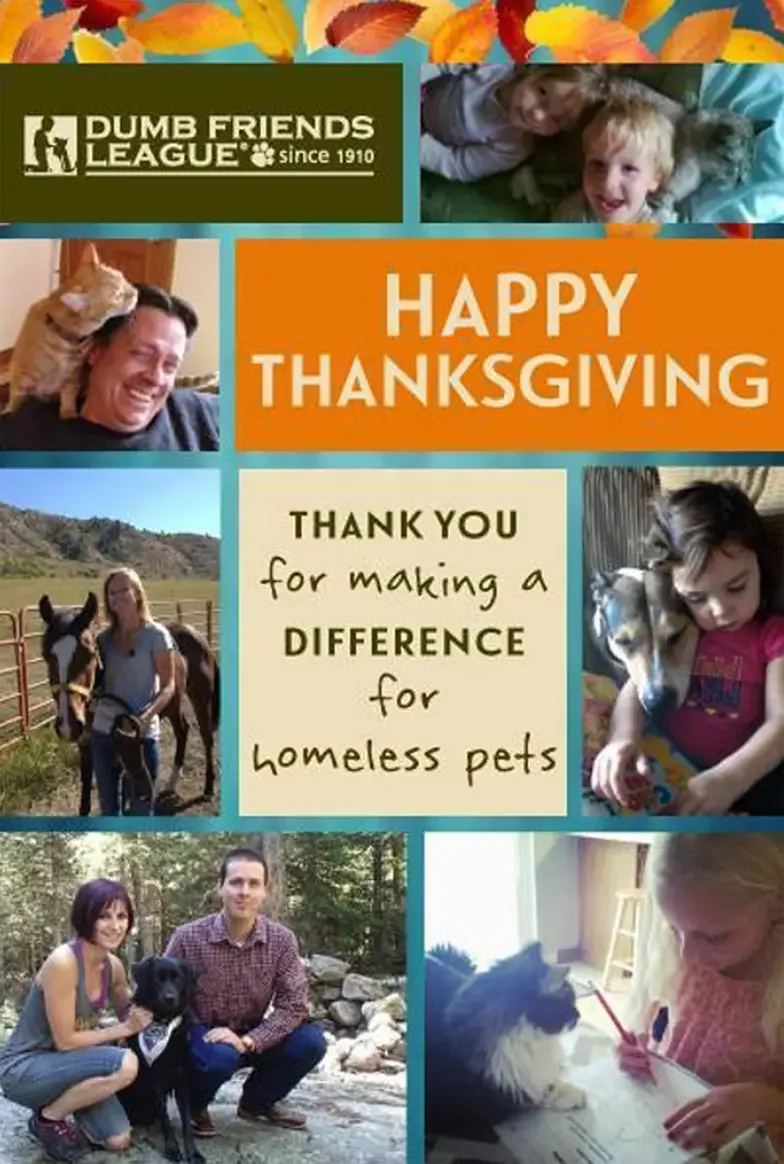 We have lots more on this subject:
Explore ASPCApro Tools & Tips by Topic: