Happy Tails: Pesto's Journey Home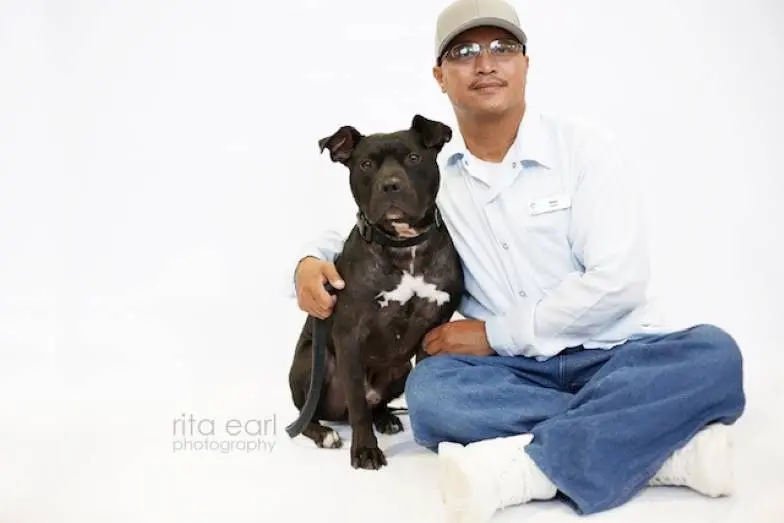 Pesto was one of about 1,300 animals rescued from a property in Wisconsin believed to be associated with dogfighting and cockfighting.
In September of 2018, the ASPCA Field Investigations and Response Team assisted in the seizure of the animals, and Pesto was among those who were taken to a temporary shelter for care and love.
Pesto was a young and energetic pup prone to high arousal behavior, and his caregivers worked hard to help him learn appropriate play.
After spending several months at Aimee Sadler's National Canine Center in Florida, Pesto was transported to the Paws for Life Prison Program in California. As Paws for Life notes, "Dogs have the ability to motivate people. They have a natural capacity to open up to each moment as it unfolds – the sights, sounds, and smells. This means a lot in particular to people who have been judged, incarcerated, and often forgotten by the outside world … dogs love unconditionally, and for many of our trainers, this is their first experience with that sort of love."
After sharing his life with an inmate for several weeks, Pesto was adopted by one of the Paws for Life board members!
Get ASPCApro delivered direct to you.
The latest news from experts and thought leaders right to your inbox.
Explore ASPCApro Tools & Tips by Topic: