Foster to Surrender: Decreasing Kitten Euthanasia
Recorded On:
Thursday, March 28, 2013
Presenter
Cleveland Animal Protective League Panel Presentation
About this Webinar
Discover how the Cleveland Animal Protective League (APL) decreased euthanasia and increased live release though its Foster to Surrender program. Since 2010, nearly 1,000 animals — primarily kittens — have entered the APL program which enlists community participation to save more animals. Community members who bring sick, underweight, or underage animals to the shelter are asked to keep the animals until they are ready for adoption. The APL provides everything needed to keep the animal in a home (including food, litter, and medical expenses) until that animal is ready to be adopted.
This program has the potential to decrease euthanasia and increase live releases — it sure has at the APL!
Webinar presented by Cleveland Animal Protective League:
- Sharon Harvey, Executive Director
- Ayse Dunlap, Director of Operations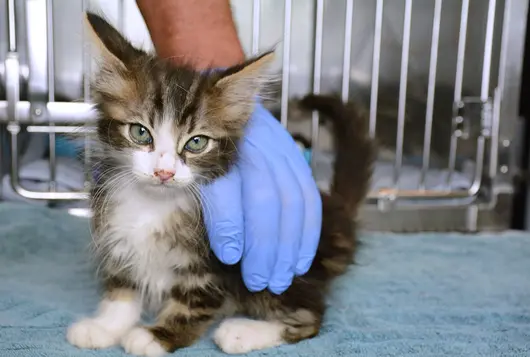 Takeaways
This webinar explains how your agency can implement a Foster to Surrender program, including a review of set-up, challenges, and successes — and explain how all those additional kittens were adopted!
Suited For
Shelters that are currently experiencing a high stray kitten intake and, as a result, have a high euthanasia rate for kittens — especially those with URI — will benefit from the Foster to Surrender program.
Be notified about our upcoming webinars.
Join the ASPCApro email list for updates about webinars, resources, and more.
Explore ASPCApro Tools & Tips by Topic: