Speaking Dog! Canine Communication #3 of 3
Recorded On:
Monday, November 25, 2019
About this Webinar
In this last installment, you'll apply what you've learned about dog body language from this series. We'll give further insight on how you can change your own body language and behavior during dog handling to reduce dogs' stress and increase your safety.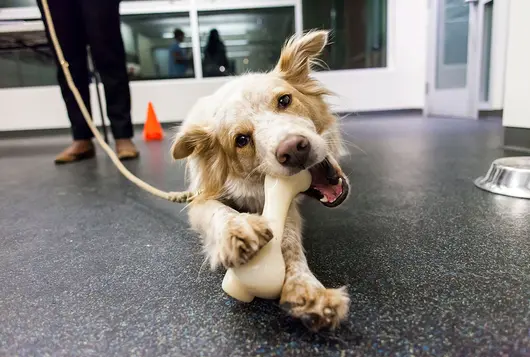 Takeaways
Attendees will:
Gain insight into proactive steps to avoid situations where defensive handling becomes necessary
Understand strategies for defensive handling when it's required
Suited For
These webinars are geared towards animal shelter staff, volunteers and veterinary staff. They are also useful for dog trainers, doggie daycare owners and dog groomers.
Presenter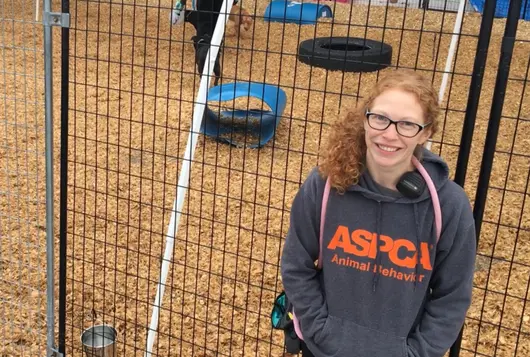 Bridget Schoville
Senior Director of Shelter Behavior Science, Behavioral Sciences Team, ASPCA
Bridget Schoville serves as Senior Director, Shelter Behavior Science, for the ASPCA's Behavioral Sciences Team (BST). In her role, Bridget directs the BST's Behavior Partnership Program. The aim of this program is to internally align the ASPCA's behavior teams by creating and sharing foundational tools for shelter behavior best practices. Bridget leads her team of BST Liaisons in partnering with ASPCA behavior teams; providing animal behavior support and resources necessary to elevate the quality of behavioral health care and reduce euthanasia of adoptable animals across the organization. Previously, Bridget managed the ASPCA's temporary shelter behavior program for animal victims of cruelty, neglect, and disasters. Bridget has 20 years of professional experience in animal behavior; conducting behavioral research and managing diverse animal populations at universities, zoos, animal shelters and in the field. Bridget brings with her extensive experience in animal sheltering, behavior assessment, animal handling, behavior modification, behavior program development, and leadership. She holds a master's degree in Biology-Applied Animal Behavior from the University of Illinois - Urbana-Champaign.
Be notified about our upcoming webinars.
Join the ASPCApro email list for updates about webinars, resources, and more.
Explore ASPCApro Tools & Tips by Topic: