Clinical Features and Outcomes of Strangulating Hair Mats in Dogs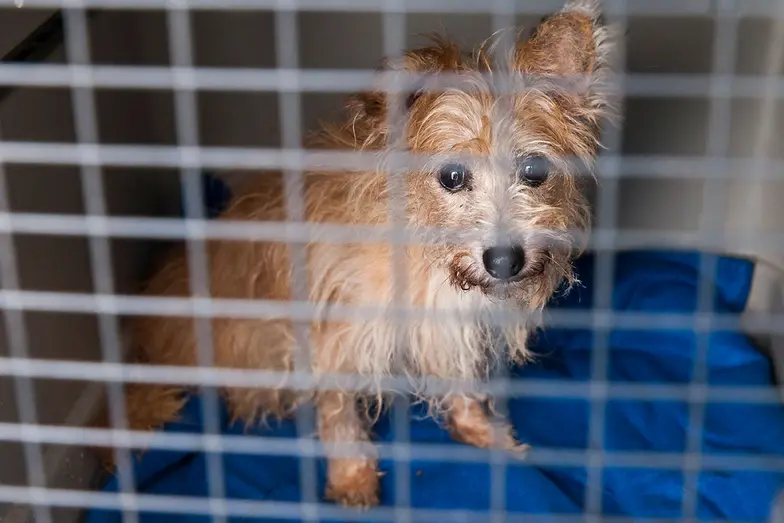 Strangulating hair mats in dogs are characterized as soft tissue injury secondary to constrictive bands of chronically matted hair that encircle the lower extremities. Veterinarians recognize chronically matted hair and strangulating hair mats in dogs as a medical finding in animal neglect. The current veterinary medical literature does not describe the bony (osseous) features of strangulating hair mats. This study describes the clinical features and radiographic characteristics of strangulating hair mats. Researchers also describe the clinical outcome of dogs with strangulating hair mats.
Study Design
The study was a retrospective case series design, utilizing an electronic database of select animal cruelty criminal cases presented to the ASPCA Animal Hospital in New York City between October 2014 and February 2019.  
Study Results
After reviewing all 27 qualifying cases, researchers found:
A total of 43 strangulating hair mat lesions were identified in the 27 dogs.
The mean age of the dogs at presentation was 5.7 years.
There were 5 small-breed types identified: Shih Tzu, poodle, Yorkshire terrier, Pekingese, and Maltese.
Strangulating hair mats resulted in two cases of self-amputation and 11 cases of clinical amputation.
No strangulating lesions were seen proximal to the elbow or stifle.
Identified osseous changes at the site of constriction included bone remodeling, bone atrophy, bone lysis, and occasionally joint subluxation. Researchers also observed generalized osteopenia of the affected limb.
Study Takeaways
All dogs in this study were classified as small breeds, and the Shih Tzu-type breed was overrepresented in the study. This may reflect the popularity of this small breed in a large metropolitan area or increased susceptibility of this breed to extensive hair matting and strangulating hair mats. All breeds represented in this study have a hair cycle with a prolonged growth phase, resulting in a long hair coat. 
A soft tissue defect or circumferential constrictive soft tissue lesion was identified in all of the affected limbs.  However, clinical features of wound depth, wound location, or estimated wound duration were not predictive of the presence or absence of osseous lesions on radiographs.  Therefore, the study suggests that general practice veterinarians should perform orthogonal radiography in dogs presenting with clinically identified strangulating hair mats to determine if skeletal changes have occurred.
We have lots more on this subject:
Explore ASPCApro Tools & Tips by Topic: