Barn Cat Programs that Work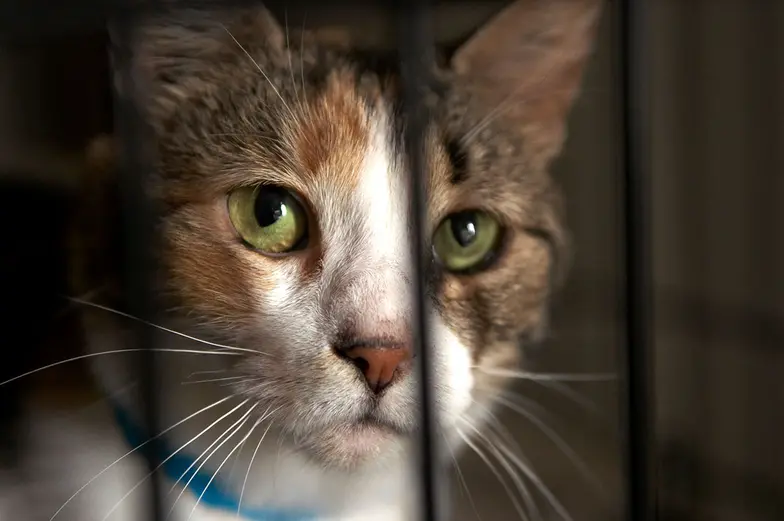 A barn cat program can save lives and help a community's felines and humans co-exist peacefully with each other in a mutually beneficial partnership. Learn how two agencies provided alternative living arrangements for hundreds of cats in barns, warehouses and factories.
Who:
Did What:
Barn cat programs place fully vetted cats who prefer the company of other animals into a safe, independent living setting such as a barn, outbuilding or even a factory or warehouse.
The Cats
Cats placed in Dakin's barn cat program fit into one or more of these categories:
Cats who are social but too feisty interacting with people and thrive by having "work" to do
Cats who are shy or fearful of people and prefer the company of other cats and animals
Cats whose litterbox habits make them unsuitable to live indoors (and for whom medical issues have been ruled out)
Note, the agency does not adopt out cats as barn cats if they are suitable to be household companions.
Any at-risk cat is considered for placement in the Farm Livin' program at SpokAnimal in Washington State. According to Gail Mackie, executive director of the agency, "At-risk cats may include feral cats, house-soiling cats or cats who are not socialized to people but are OK if you feed them."
Dakin placed 80 barn cats in 2015, for a total of 412 since the program began. SpokAnimal has placed 1,700 cats since the program's inception in 2009.
Adoption and Care
At Dakin, all barn cats are fully vetted, including being spayed or neutered, before they are available for the barn cat program. Individuals interested in adopting barn cats must be able to provide the cats with shelter, food, water and vet care. Barns, outbuildings, factories and warehouses are all considered suitable shelters for the cats.
Adoption fees are $30 for a single barn cat and $50 for a pair.
There is no adoption fee at SpokAnimal for a barn cat, but the agency asks for a donation to help cover veterinary services, which include sterilization and vaccination.
Initially cats were only placed in barn settings. After being approached by various businesses with warehouses and storerooms, the agency expanded their placement options. Now SpokAnimal considers any request that provides adequate food, shelter and veterinary care to the cats.
Marketing
Dakin's program is primarily marketed through the agency's website and Facebook page. Dakin also sends out weekly listings of available pets (photos and bios) to several online regional media outlets, and barn cats are occasionally featured. Staff discusses the program during on-air interviews throughout the year, highlighting how the agency serves this portion of the community's feline population.
When SpokAnimal's program first started, a local agricultural extension agent sent out information about Farm Livin' to 1,500 farmers, sparking local media attention. Facebook and word of mouth have also contributed to the success of the program.
One of the key marketing elements, according to Mackie, is billing the cats as "rodent managers" who serve an important role in a rural setting.
Community Response
Dakin staffer Alanna Regan reports, "People may sometimes question why a certain cat is in the program, but after we explain the issues or circumstances, people tend to understand and realize it as another lifesaving program that Dakin provides."
As for the adopters of barn cats, Regan says they are very pleased. One adopter sent in a postcard with an update about her cat that said, in part, "She is wonderful! Though she does not relish being held, she will sit on my lap and purr and purr when petted. Thank you for letting me adopt her!"
Regan adds that most adopters see these cats as working members of their family, keeping their properties free from rodents. And many adopters report that their barn cats have become house pets. "I think this may be due to low expectations when adopting—they aren't expecting much from this cat in regards to their personality—so once they bond, the cat becomes a part of their household with the option of going outside," Regan says.
Mackie echoes those comments. "This is a program where cats are placed where they are wanted, valued and cared for," she says.
Other Ideas Like This
Community cats often make great candidates for barn cats. Think you can identify whether a cat is feral or just shy? Take our Is That Cat Feral? quiz!
We have lots more on this subject:
Explore ASPCApro Tools & Tips by Topic: