Maddie's Fund Awards Dr. Lila Miller the 2021 Avanzino Leadership Award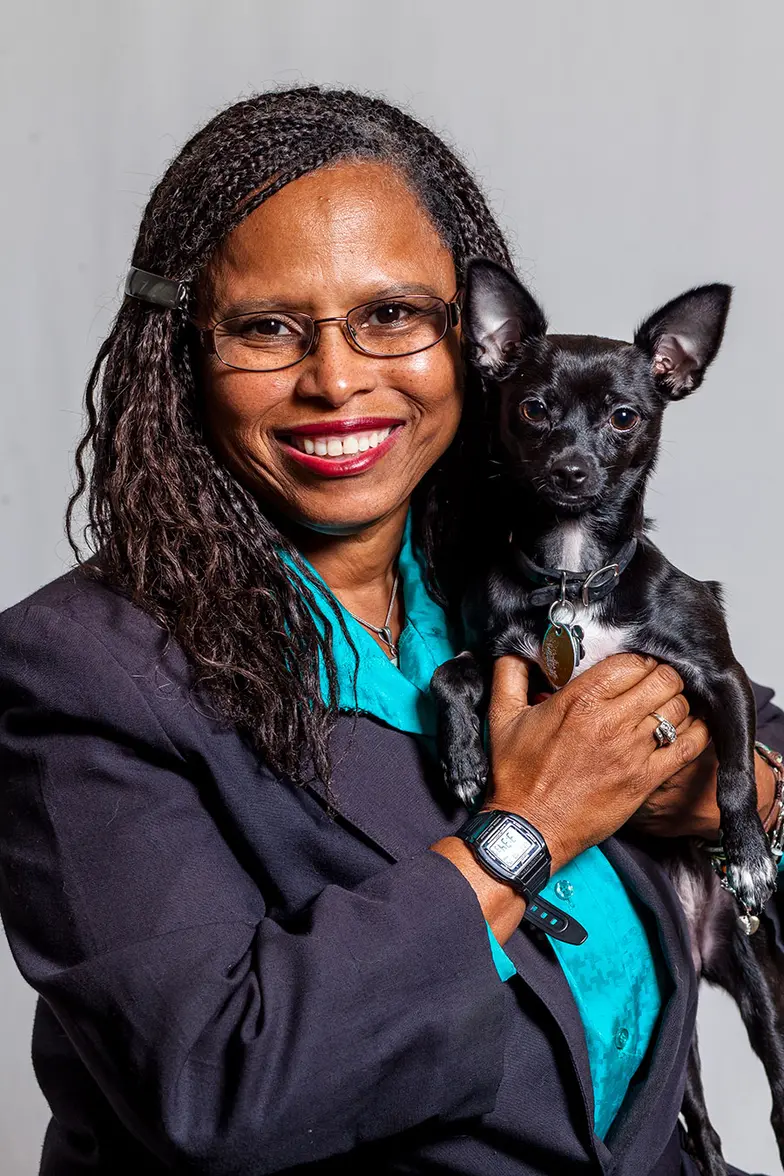 On July 10, 2021, Maddie's Fund® presented the 2021 Avanzino Leadership Award to Dr. Miller. July 10, 2021 was also proclaimed as Dr. Lila Miller Shelter Medicine Day.
The award recognizes significant achievement and courage to look beyond the status quo and make bold decisions to improve the lives of pets and their people.
Dr. Miller, who spent her entire career at the ASPCA, pioneered the field of veterinary shelter medicine and transformed the lives of pets in many ways. In 1977, Dr. Miller was one of the first two African American women to graduate from Cornell University's College of Veterinary Medicine.
"We are fortunate to have a living legacy in our field," says Dr. Laurie Peek of the Maddie's Fund Executive Leadership Team. "Dr. Miller has long been a leader and has paved the way for women of color in veterinary medicine."
New York City Mayor Bill de Blasio's office also presented a letter of commendation to Dr. Miller at a virtual award ceremony.
"We congratulate Dr. Miller on the well-deserved recognition for her lifelong commitment to shelter medicine," says Christine Kim, Director of the NYC Mayor's Office of Animal Welfare.
"Dr. Miller forged the concept and practice of shelter medicine," says Matt Bershadker, ASPCA President and CEO. "She is a monumental figure in the history of animal welfare."
During the award ceremony, Dr. Miller described herself as "awestruck" the first time she met Rich Avanzino, the former president of Maddie's Fund for whom the award is named.
"Rich was bigger than life," she says. "He said things we had only dreamed about—not just about improving the lives of shelter animals but saving them. He had a plan and made it seem possible."
Throughout her career, Dr. Miller has helped countless shelters and at-risk animals with her unique combination of compassion, expertise, and commitment. In the late seventies, as an animal care supervisor for the ASPCA—which then operated five full-service shelters in NYC—she developed and implemented new animal care and triage training programs for staff and created new adoptability criteria to move animals out of shelters quickly to prevent the spread of disease.
"Dr. Miller forged the concept and practice of shelter medicine. She is a monumental figure in the history of animal welfare."
While director of the public clinic in Brooklyn, she wrote the ASPCA's first Animal Care Supervisor's Manual, which complemented its Shelter Operations Manual with detailed health care and adoptions protocols.
A new phase of Dr. Miller's career began when she was tapped to lead the new shelter medicine program, which was created in response to questions from veterinarians and employees working in shelters. She was ultimately named Vice President of Shelter Medicine, expanding her impact far beyond New York.  
Dr. Miller co-taught the first shelter medicine class at Cornell and worked as an adjunct assistant professor at Cornell and the University of Pennsylvania School of Veterinary Medicine. She co-founded the Association of Shelter Veterinarians (ASV) and co-authored ASV's 2010 Guidelines for Standards of Care in Animal Shelters, the first scientific document by veterinarians that addresses the care and welfare of shelter animals. Dr. Miller also co-edited four shelter medicine textbooks that are widely used today, and she lectures at veterinary colleges and conferences around the world.
In 2014, shelter medicine was recognized by the American Veterinary Medical Association as a specialty in which veterinarians can obtain board certification, thanks in large part to Dr. Miller's influence.
Dr. Miller has served on many boards and associations, and in 2014 received Cornell's highest alumnus honor, the Salmon Award, for her innovation and expertise in shelter medicine and advocacy for companion animal welfare.
Mary Ippoliti-Smith, a member of Maddie's Fund Executive Leadership Team, , presented Dr. Miller with the award at the opening session of the annual ASPCA Cornell Maddie's Shelter Medicine Conference
"When Dr. Miller graduated in 1977, 70 million animals were dying in shelters every year; today that number is 400,000," says Mary. "I would say Dr. Miller's contributions to shelter medicine are largely responsible for this incredible trend."
We congratulate Dr. Miller on her award and thank her for an amazing career that forever elevated the practice of shelter medicine and saving lives.
Get ASPCApro delivered direct to you.
The latest news from experts and thought leaders right to your inbox.
Explore ASPCApro Tools & Tips by Topic: