Fostering for Rock Stars
Recorded On:
Thursday, May 10, 2018
Presenter
Kristi Brooks, Cat Adoption Team, Sherwood, OR
About this Webinar
The Cat Adoption Team's 100+ foster families care for close to 1,000 kittens and mother cats annually through their model foster program, Fostering 4 Rock Stars. Learn from their 15 years of experience and save more cats and kittens in your community. Discover how you can develop a foster program from scratch or take your existing program and add that "X" factor to achieve greater success. This webinar is part of the ASPCA's national kitten foster campaign, a collaboration designed to get more kittens into foster homes.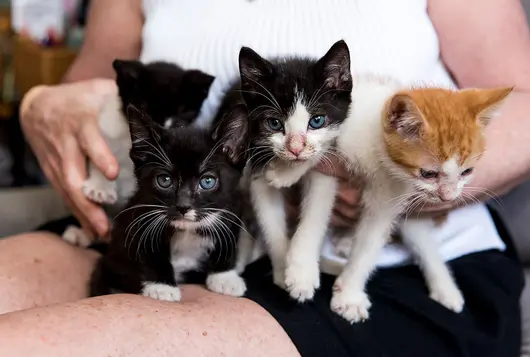 Takeaways
You will learn how to:
Create a foster mentor system to give foster parents more support and reduce foster trips to the shelter or vet
Provide comprehensive training and a kitten "baby bag" to set foster families up for success
Develop medical protocols that will keep kittens healthy and avoid preventable deaths
Implement a pre-adoption process to get foster kittens straight into adoptive homes from foster care
Raise additional funds to keep your foster program going
Suited For
Whether you're a volunteer or staff member at a limited or open admission shelter, foster-based program or brick-and-mortar agency, this webinar will help you make a difference immediately. This session will be especially beneficial to participants in the ASPCA's national kitten foster campaign.
Be notified about our upcoming webinars.
Join the ASPCApro email list for updates about webinars, resources, and more.
Explore ASPCApro Tools & Tips by Topic: