Tips: Fundraising with Social Media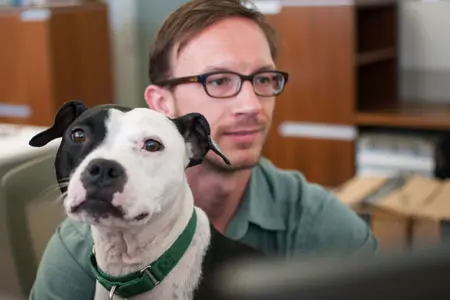 So, you've dipped your toe — or maybe both feet! — in social media. In the webinar, "Can You Hear Me Now? Social Media, Fundraising, And You", Deb Swider, former ASPCA Director of eMarketing, offers tips to get you set to tackle the next fundraising frontier — Facebook and Twitter.
Just Tell 'Em What They Want to Hear
Your Facebook fans are different from your Twitter followers, who are different from your newsletter readers, who are different from your website users—and they all want different things from you! It's up to you to juggle tone, length and subject matter. Urgent and direct messages are the way to go on Twitter, for example, while Facebook gives you the opportunity to tell more of your story through photo albums, status updates and Notes.
You Have Them at 'Like'
"When someone clicks the 'Like' button on your Facebook page, that's like a handshake," says Swider. "It means they want to learn more about you." How do you take the relationship further? That's where good content, engaging status updates, prompt responses to their questions and comments and timely, targeted communications come in.
2-4-6-8…The Name of the Game Is Integrate!
Social media should work in conjunction with your other communications channels, not replace them. "For example, if email messages work best for your organization, the next step is to include a Facebook share button in your emails," suggests Swider.
How Do You Measure Up?
Which posts get the most 'Likes' and comments? What times of day are the greatest number of your fans on Facebook? "Use analytics to find out what your fans want to talk about," says Swider. Some tools to use:
- Facebook Insights
- Google Analytics
- hootsuite.com
- TweetDeck
Stay In Your Comfort Zone
Don't feel comfortable using Facebook or Twitter yet? You may not be the best person to be posting messages. "You can still drive the strategy," assures Swider. "Volunteers are great, as long as they know your guidelines for commenting and understand your organization's mission and policies."
Love at First Tweet
New to Twitter? Set up a personal account and follow other agencies and local groups to help you understand how the tools work and get a feel for it.
Asking for Money, in 140 Characters or Less
The timeliness and urgency of Twitter can make it a great tool with which to raise funds. You can try a small campaign with a finite timeframe and goal — think of it as a little giving challenge, with links to a special campaign page or your website's donation page. Check out Twitcause, Twibbon and Twestival for more info.
Asking for Money on Facebook
Where can you find everything you need to get started raising money for your organization on Facebook? Right here. Some perks of Facebook Causes: Folks are able to donate directly via Facebook; it's one of the 20 most active Facebook apps and has its own messaging system that allows you to thank donors individually with one click.
When the Conversation Turns Sour
Yes, negative comments happen — but you don't have to delete them — and you don't always have to respond right away. "Let your supporters defend you," says Swider, "and keep a close watch so you know when to step in. A personal comment from you can turn the tide if you see something going downhill."
Can We Talk?
We'd love to continue the conversation! ASPCApro.org offers a wealth of resources for shelters using social media, and we're always chatting about your strategies and successes and sharing great shelter videos on our Facebook page and our blog. And of course, right here in the Social Media section of our website!
Bonus screenshot of how to geotarget your posts:
Did you know you can select which of your fans can see a particular status update? This is super if you're doing, say, a targeted spay/neuter promotion within a specific zip code. Here's how: When you go to your wall to update a status, you will see an option called "Everyone." Click on the small drop-down arrow and select "Customize." Only people who like your Page in the target group selected will receive the update.
Listen to the complete recording of Swider's webinar for more tips on taking on Facebook and Twitter.
We have lots more on this subject:
Explore ASPCApro Tools & Tips by Topic: