New Research Shows Ovarian Pedicle Tie Safe in Feline Spay Surgery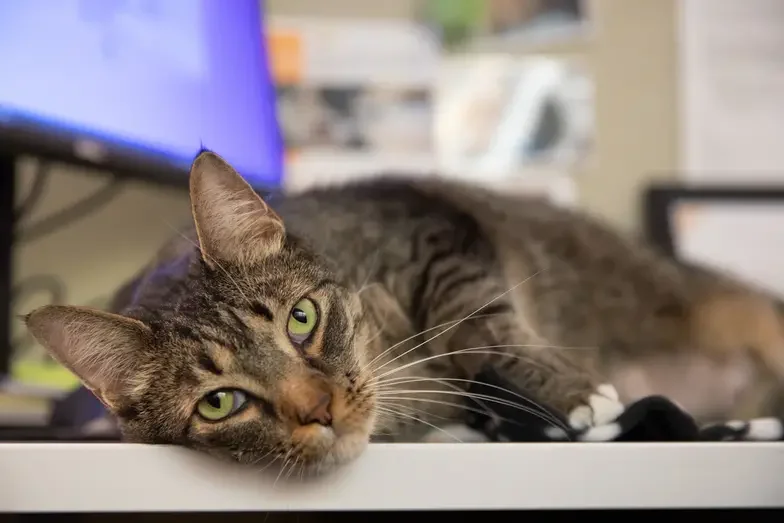 Pedicle Tie Research Findings 
Historically, veterinarians in high-quality, high-volume spay/neuter (HQHVSN) clinics use the ovarian pedicle tie (OPT) for ovariohysterectomy (OVH) in female cats.
Recent ASPCA research found OPT:
Is as safe and possibly safer than traditional OVH using sutures with a comparable risk of hemorrhaging (only 9 of 15,927 cats—0.12%—experienced a pedicle-related hemorrhage, and all were corrected intraoperatively without serious complication or death)
Is 30% faster when compared to the traditional OVH, allowing you to do more spays or perform other patient care 
Has potential health benefits to the animal by reducing anesthetic time and its associated risk
Potentially lowers the risk of patient complications from foreign bodies (sutures)  
Requires no special equipment 
Relies on a tie that many veterinarians are already familiar with from neutering male cats and male puppies  
The data presented in this study provide strong support for a technique that has been used for decades by some spay-neuter surgeons. The pedicle tie is a simple technique that is efficient, atraumatic, highly effective, and safe. It's time for all veterinarians to learn this valuable time-saving technique.
Videos and More
Learn more about the ovarian pedicle tie technique and other spay/neuter procedures for female cats including instructional videos from the ASPCA Spay/Neuter Alliance.
We have lots more on this subject:
Explore ASPCApro Tools & Tips by Topic: