Five Tips for Treating Cat Permethrin Toxicosis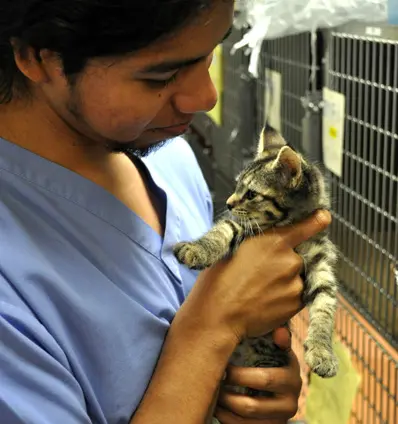 Flea season is hard enough to handle when treating flea allergy dermatitis, helping an owner get control over a household flea infestation, or treating kittens with flea bite anemia. Add to the mix cats who are exposed to permethrin-containing dog products, and it's easy to feel overwhelmed.
Here are five important issues to remember when dealing with kitty permethrin cases:
Bathing
Bathing is extremely important, and it should be done in lukewarm water with liquid dishwashing detergent. Hot water has the potential to increase dermal perfusion and absorption, and cold water should be avoided since hypothermic patients may show worsening clinical signs.
 
Thermoregulation 
Muscle tremors caused by permethrin can lead to hyperthermia. In severe cases, this may result in rhabdomyolsis or DIC. Intravenous fluids and fans may be used in addition to bathing if your patient is getting too warm from tremors.
 
Intravenous fluid administration
As mentioned above, intravenous fluids are important if your patient is getting too warm, but they will also protect the kidneys from injury secondary to any rhabdomylosis that may occur. Also, most cats will not drink when they are symptomatic and will lose extra water through all the muscle activity, so maintaining hydration is important.
 
Control Tremors 
This is also a very important step, so make sure to get – and maintain – good control on tremors. While methocarbamol is generally the first line of treatment, some cases may require more help with benzodiazepines, propofol and/or gas anesthesia.
 
Nutritional support
This is likely the most underlooked aspect of treating these cases, since usually cats either don't feel well enough to eat or may be too sedated to do so. They are burning through more calories than usual with all the muscle activity, so if you have a feline that is not showing signs of eating or being able to home after about 12-24 hours, you should consider nutritional support.
More APCC Resources
What were the 10 most frequently called-about issues to the APCC in 2013? Read the list and download a poster
What toxins caused the most reported deaths of pets in 2013? Read the APCC's list
Visit us on Facebook for daily APCC news and conversation.
Sign up for the monthly APCC newsletter here.
We have lots more on this subject:
Explore ASPCApro Tools & Tips by Topic: