Fireworks Safety Tips Poster and Social Media Graphics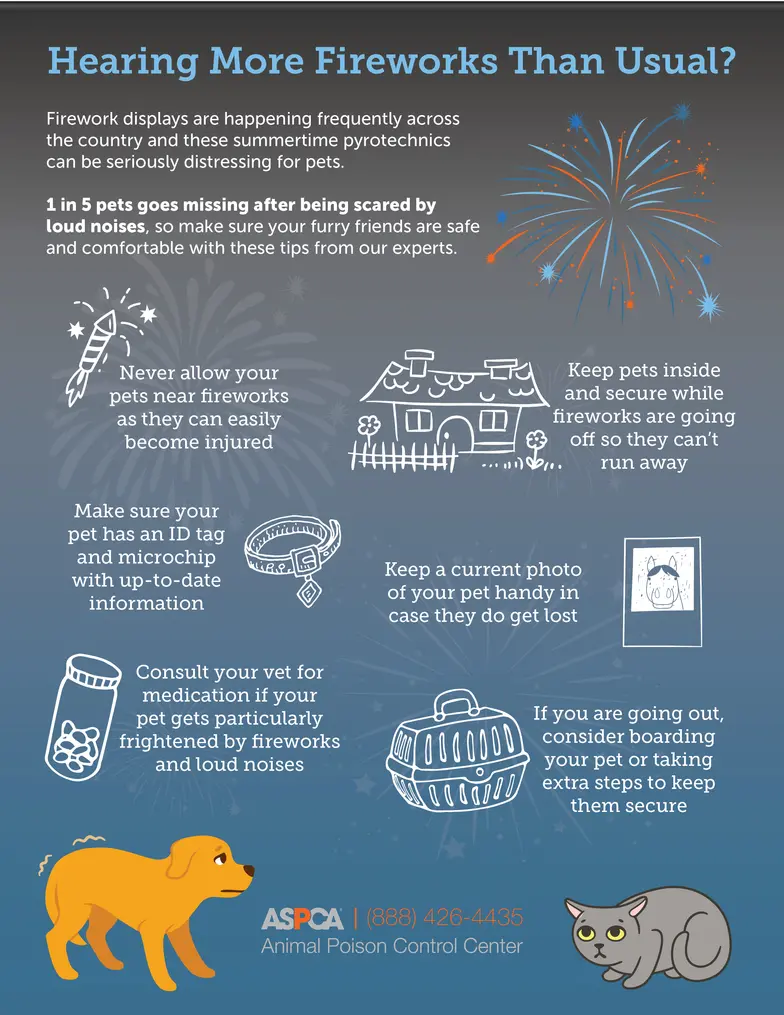 Lighting off fireworks is a popular hobby in the summer months, but it's also a common source of fear, anxiety, and stress for dogs, cats, and equines. Luckily, there are a number of things adopters and foster families can do to help their animals feel more comfortable—and lower the risk of them getting injured or lost.
Download this printable poster and social media graphics full of tips for dealing with fireworks, courtesy of the ASPCA Animal Poison Control Center, and share them with your foster families, adopters, and community members.
We have lots more on this subject:
Explore ASPCApro Tools & Tips by Topic: