How to Boost Return-to-Owner Rates
Recorded On:
Wednesday, February 27, 2013
Presenter
Panel Presentation
About this Webinar
Webinar presented by Marin Humane Society:
- Capt. Cindy Machado CAWA, Director of Field Services
- Jessica Hansen, Lost & Found / Customer Service Rep
Reuniting lost pets with their worried families is one of the most rewarding aspects of working in animal care agencies.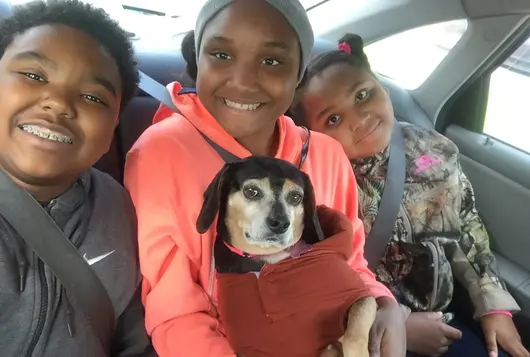 Takeaways
In this webinar, we'll hear how the Marin Humane Society in California cracked their code in lost and found matching during the 2012 $100K Challenge. Discover their secrets and learn how your organization can boost the return-to-owner rate and save more lives!
Suited For
Shelters, animal care and control agencies, and rescue groups who wish to increase their return-to-owner rates will benefit from this webinar.
Be notified about our upcoming webinars.
Join the ASPCApro email list for updates about webinars, resources, and more.
Explore ASPCApro Tools & Tips by Topic: