Getting Shelter Animals Ready for Foster Care
Recorded On:
Wednesday, August 15, 2012
About this Webinar
Foster care decreases an animal's time in the shelter, reducing stress and the potential for exposure to disease. The second webinar in the three-part foster care series addresses recommendations for preventive treatments, as well as medical/behavioral assessment and screening before and after placement.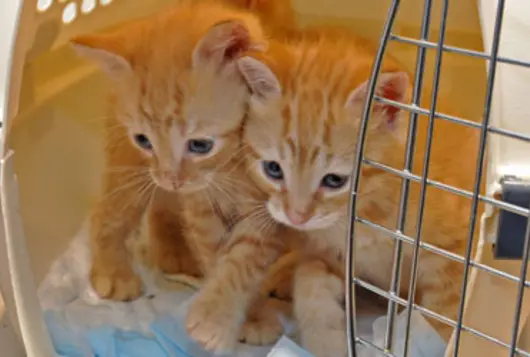 Takeaways
5 Top Tips from this Webinar
ID is Key
Many shelters often don't think about ID-ing animals when sending them out to foster home, but even responsible foster caregivers can lose pets. Foster animals should wear collars and tags when they leave the shelter for their temporary homes, and microchips are a great addition.
Test or Treat?
Prophylactic treatment for internal parasites is safer and more efficient than testing fecal samples to determine which animals are affected. It's difficult to prove the absence of parasites in a certain animal because many types of pathogens are only shed intermittently and a negative test result can be deceiving.
Heartworm-Smart
Shelters should be sure to start a heartworm preventative and perform an antigen test before animals move to foster homes. The preventative won't affect antigen test results and it can prevent the spread of heartworm in the shelter and prevent infection in an animal, even if microfilaria (heartworm larvae) are already present in the bloodstream.
Shine a Light
A Wood's lamp exam, which can confirm the presence of ringworm, should be performed before foster care, and it's worth it to invest in a good lamp. Prevention is much easier than cleanup, and if a foster caregiver knows an animal has ringworm, it's easier to control.
Home Safe Home
When you send out an animal for foster care, ask questions about the environment he'll call home. Foster animals don't need a doggie or kitty penthouse suite — an extra bathroom can work just fine — but these requirements make for a safe, comfortable space:
Can be easily disinfected
Away from other pets
Warm and quiet
Kitten-/puppy-proofed
Available fresh air and daylight
Has useable space to work
Indestructible
No recent infectious disease (for vulnerable animals)
Presenter
Sandra Newbury, DVM, MS
Director, University of Wisconsin Shelter Medicine Program
Dr. Newbury joined the University of Wisconsin's School of Veterinary Medicine in 2015 as a clinical assistant professor and director of the shelter medicine program. She helped to build the Koret Shelter Medicine Program at the University of California, Davis from 2006-2014, and served 6 years on the board of directors of the Association of Shelter Veterinarians. Dr. Newbury is passionate about saving lives and stomping out disease, and focuses on partnerships between shelters, veterinarians and the community to decrease shelter intake and improve positive outcomes for homeless animals. 
Be notified about our upcoming webinars.
Join the ASPCApro email list for updates about webinars, resources, and more.
Explore ASPCApro Tools & Tips by Topic: