Foster Vacation Planning
Recorded On:
Wednesday, August 8, 2012
About this Webinar
Foster care reduces an animal's length of stay in the shelter, which means animals will receive more individualized care sooner.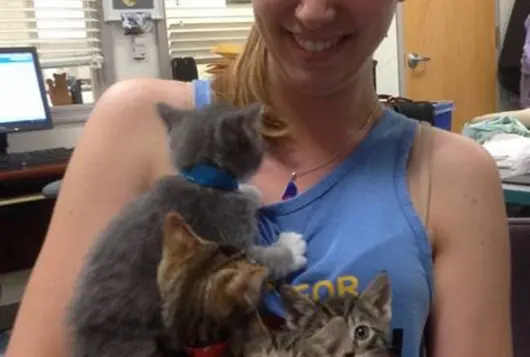 Takeaways
This webinar, the first in the 3-part foster care series, covers:
Planning ahead to get animals into foster
Advanced recruiting and on-deck systems to ensure enough foster homes are available
Training foster caregivers
Matching animal needs to caregiver skills
Planning returns from foster homes
Understanding financial requirements
Understanding ongoing medical and behavioral care requirements
Series
Other Webinars in the Foster Care Series:
Bonus
Top Tips from this Webinar

Clarity Is the Soul of Fit
Make sure your caregivers are fit to foster by clearly communicating about the animal they're bringing home. They should have clear expectations regarding medical conditions (and treatments) and anything else on what Dr. Newbury calls "the problem list": a list of the animal's issues tracked by both your agency and the foster family.

Chaos Is Your Foster Animal's Friend
For young animals, early socialization with other cats and dogs and small children is a great asset (and what Dr. Newbury refers to as friends with benefits!) because adopters go for pets who are accustomed to commotion and are likely to get along great with their families. Note: be sure to train families on proper interaction between children and animals. Make sure to also provide a quiet refuge where foster pets can get away from it all.
Animals Should Be Monitored Daily
Give caregivers a checklist to help them monitor weight, appetite, elimination, behavior, and more. "Data collection is a lot of work, but you may notice a problem in a certain pathway, for example neonate kittens, and be able to target intervention," explains Dr. Newbury.
"In Case of Emergency" Info Should Be Easily Handy
This is a critical component to foster care. Make sure your caregivers have written instructions detailing what to do and whom to contact in case of an emergency (even better, stick the info on a magnet they can put on their fridge). Don't forget to train them on what an emergency is.

Be Careful About Recruiting Employees as Fosters
Check labor laws and their interpretations. One shelter was fined because its employees volunteered in a similar capacity as their paid positions — a violation of labor laws.
Presenter
Sandra Newbury, DVM, MS
Director, University of Wisconsin Shelter Medicine Program
Dr. Newbury joined the University of Wisconsin's School of Veterinary Medicine in 2015 as a clinical assistant professor and director of the shelter medicine program. She helped to build the Koret Shelter Medicine Program at the University of California, Davis from 2006-2014, and served 6 years on the board of directors of the Association of Shelter Veterinarians. Dr. Newbury is passionate about saving lives and stomping out disease, and focuses on partnerships between shelters, veterinarians and the community to decrease shelter intake and improve positive outcomes for homeless animals. 
Be notified about our upcoming webinars.
Join the ASPCApro email list for updates about webinars, resources, and more.
Explore ASPCApro Tools & Tips by Topic: