Reaching Pet Owners Who Aren't Looking for You
Recorded On:
Tuesday, October 23, 2012
About this Webinar
In the last decade, as spay/neuter has become a critical part of the movement to end animal homelessness, it has become almost an ethical issue: "People who spay/neuter are good, and people who don't are not." The problem with this thinking is that it seeps into our programs, operations, and attitudes, and alienates the very people we must reach to create lasting social change.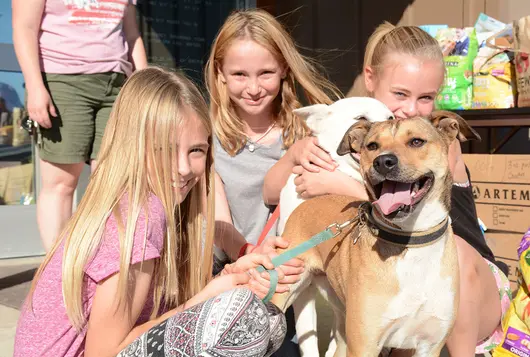 Takeaways
In this webinar, we explore this concept and discuss successful strategies for forming trusting and respectful relationships with the pet owners most critical to our movement — those with unaltered pets.
Top Tips from This Webinar
Try to Think the Best of People
If you commit to believing that pet owners love their pets and will do the right thing when given the opportunity, you can approach your work from a new angle. It's also important to realize that just because certain people aren't seeking out spay/neuter services doesn't mean that they're not willing to alter their pets.
Offer Same-Day Service
Emancipet has found that about 70% of the pets brought to their free rabies vaccine events are unaltered — and their owners aren't looking for spay/neuter services. But when members of its outreach team approach these people and offer free, immediate Spay & Neuter, about 90% say yes. Pets are spayed or neutered, microchipped, and vaccinated for rabies, all free of charge — and they can be picked up at the end of the day.
Knock on Doors
Don't wait for people to come to you seeking services; go to them. Every day, Emancipet sends a Spanish speaker to a local neighborhood with many animals in need, and he or she goes door to door offering free Spay & Neuter, vaccinations, microchip, and ID tag — plus free transportation. Here are some keys to Emancipet's grassroots success:
Use one or two key messengers to build relationships with local pet owners.
Target communities using police and animal-control data, including information on stray animals (and complaints about potentially dangerous ones), cruelty and neglect cases, and dead animal pickups.
Once the first person in the neighborhood says yes to spay/neuter and others realize how fast and safe the surgery actually is, they'll be more likely to accept the offer for their own pets.
Choose Your Messengers Carefully
Seek out trustworthy, likable people who will be able to form relationships with people before even mentioning spay/neuter. People with these qualities make ideal outreach staff or volunteers:
Patience
Respect for pet owners
A sense of humor
A friendly, outgoing nature
Knowledge about spay/neuter
Suited For
This webinar is geared towards staff and volunteers of spay/neuter clinics, advocates of Spay & Neuter, and veterinarians.
Presenter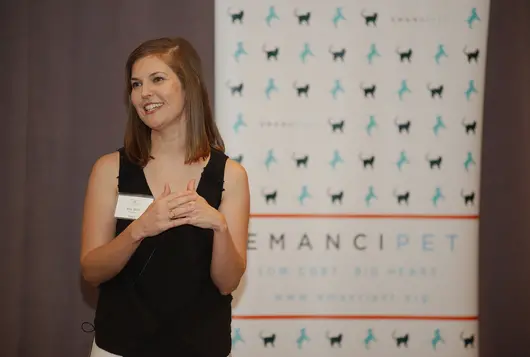 Amy Mills
CEO, Emancipet
Since 2006, Mills has served as CEO of Emancipet, a nonprofit working to build an affordable veterinary care system to serve the underserved. Under her leadership, Emancipet has opened seven low-cost pet health clinics in five cities—Austin, Pflugerville, Killeen, and Houston, TX, and Philadelphia, PA—and launched a national social change training program. Mills is passionate about solving social problems through her service as a board member, volunteer and consultant to other nonprofits.       
Be notified about our upcoming webinars.
Join the ASPCApro email list for updates about webinars, resources, and more.
Explore ASPCApro Tools & Tips by Topic: