Top Three Tips for Volunteer Success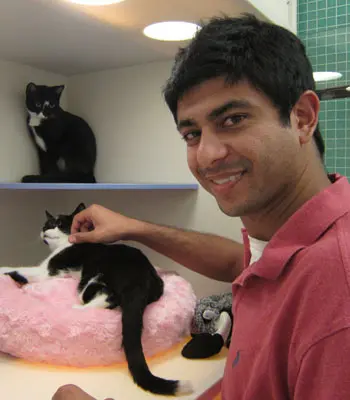 Want your volunteers to embrace their work with commitment and enthusiasm? Here's how to establish a win-win relationship with these important and often unsung heroes.
Train them!
Training means retaining. In order to help new volunteers maximize their potential, you can:
Hold a training orientation
Partner them with staff or experienced volunteers
Encourage – and provide – ongoing animal welfare education
It's important to orient your volunteers to a culture of feedback; check out this sample from Hilary Ann Hager, director of volunteer engagement at Humane Society of the United States
Empower them!
Instead of assigning tasks, encourage volunteers to do work geared toward their specific interests and skill level. Give them the freedom to be innovative and creative, whether their thing is social media, data collection, baking or animal snuggles.
Celebrate them!
An occasional pizza party is great, but you want your volunteers to feel appreciated every day. It may seem obvious, but a smile and a "thank you!" go a long way. Be sure to take the time to learn their names – and make sure your staff does the same.
We have lots more on this subject:
Explore ASPCApro Tools & Tips by Topic: