Waiving Adoption Fees at Wisconsin Humane Society
Wisconsin Humane Society (WHS) waives fees as standard practice for all its adult cat adoptions. The program began in 1998 as an effort to get cats into homes before their mental or physical health declined from prolonged shelter stays – and after close to two decades of the policy, the length of stay for adult cats has decreased by 78%.
Founded in 1879, with its main facility in Milwaukee, WHS is the oldest and largest animal sheltering organization in Wisconsin, and includes three privately-funded adoption locations and a spay/neuter clinic in the southeast part of the state. WHS cares for 24,000 animals annually, including more than 5,000 wild animals.
Wisconsin's Fee-waived Policies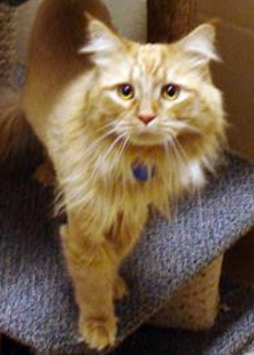 Initially, WHS decided to try a well publicized short-term promotion that involved waiving the $35 adoption fee for cats one year and older. By removing the cost barrier to obtaining a cat from the shelter, the agency hoped to reduce the number of unaltered cats in the community and provide support for more cat owners.
The fee waiver for adult cats was so well received that it became a permanent part of the adoption process, and adopters are now given the option to leave a donation of their choosing in honor of their new companions. To encourage donations, the agency lists the adoption fee for adult cats as "Name Your Own Fee" on its Web site.
Adopters of fee-waived cats work with adoption counselors and go through the same process as other adopters. For the first five years, WHS made follow-up calls to adopters of fee-waived cats. The staff found no increase in returns and no difference in the post-adoption experience for the fee-waived cats, and no longer makes routine follow-up calls.
Why Fee-waived Works for Wisconsin
Increased Adoptions
WHS successfully places all its cats. "In 2014, waived fees help us reach record-breaking adoptions in October and December. More than 500 cats each month found new, great homes, says Alison Kleibor, director of animal sheltering at WHS.  
Reduced Length of Stay
Prior to the implementation of fee-waived adult cats, the length of stay was two weeks for adult cats. In 2014, the length of stay was 3.1 days – nearly an 80% decrease. Cats are getting into homes faster, and in turn opening up more space for new cats.
More Donations and Sales
 "The money people save on adoption fees ends up being spent as a donation, or as supplies to get their kitty started off on the right paw," says Kleibor. She notes that one man who recently adopted a fee-waived cat was so delighted he donated $500 on the spot.
How to Make it Work for You
Strong Pilot Program
WHS began with a short-term, well-publicized promotion and invited media representatives to the shelter. The local media shared the larger story of cat overpopulation and then made it personal by emphasizing the number of great cats waiting for good homes at WHS.
 "The public responded for all the right reasons — not because they were getting a bargain but because they wanted to help," says former Executive Director Victoria Wellens. Once WHS knew the right message was being conveyed, waiving fees became a permanent part of the adoption process.
Kleibor suggests starting off slowly. "If you're hesitant or have key stakeholders who doubt the efficacy of such a campaign, try a short promotion or a specific age range and determine what you want to impact (length of stay, live release rate, budget, etc) and track your data carefully," She says.
Strong Communication
Pair the fee waiver with information about cat overpopulation and the importance of spay/neuter. WHS says it's important to inform the public that the fee waiver exists not because the cats don't have value, but because there are too many great cats that deserve great homes.
Strong Stakeholder Support
WHS believes it's essential that staff, volunteers, donors, adopters, and media understand the cat overpopulation problem, the shelter's commitment to find homes for as many adult cats as possible, the benefits that go with adopting a cat from the shelter (spay/neuter, vet care, thoughtful adoption process, post-adoption support), the rationale behind the program and the shelter's long-term commitment to the adopted cats.  WHS has found that if stakeholders understand those things, they will most likely be supportive of fee-waived programs and policies.
Strong Follow-Up
WHS staff wanted to make sure that fee-waived cats were indeed valued as much as those adopted with fees. At first, follow-up calls were made to adopters at three days, three weeks, and three months. Data collected was used to solve specific problems that arose and also to improve information given to future adopters. The follow-up calls clearly indicated that cats were not devalued by having their adoption fees waived. "If we had found otherwise, we would have discontinued the program immediately," Wellens says.
More Lifesaving Resources
Read more fee-waived how-to profiles from Tony La Russa's ARF, Austin Animal Center and the ASPCA Adoption Center.
Read how to get started with fee-waived adoptions and watch the recording of our webinar Fee-waived Cats 101. 
Explore ASPCApro Tools & Tips by Topic: