FAQ: How Should We Vaccinate Special Populations?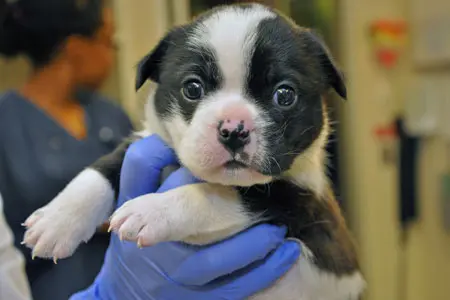 Here is a common question about special populations and proper vaccinations answered by ASPCA Shelter Medicine Services veterinarians.
---
Q: We have read conflicting information about how safe it is to vaccinate a mother who is still nursing puppies or kittens. We don't want to hurt the babies.
And what about the puppies and kittens who are still nursing from mom? I think they'll be protected by the mother's milk, right?
A: There is nothing in a vaccine that poses a specific risk to a nursing mother. In fact, if the lactating mother does not have immunity (either from previous vaccination or natural exposure), a vaccine may actually be lifesaving in the event of disease exposure.
It will not, however, provide antibodies through the milk to protect nursing babies.
There are many benefits babies receive as a result of nursing from and interacting with mom, but the passage of protective immunity from the mother through the milk ceases just a few days after birth.
Although maternal antibody can last until 18-20 weeks in some individuals, necessitating vaccinations every two weeks until this age, there is no reason to wait for an animal to be weaned. Vaccines are considered safe beginning at 4-6 weeks of age.
From there, it is recommended to follow an every two-week protocol until approximately five months of age. Ideally, lactating moms and nursing babies are able to be cared for in a foster home. By starting the vaccine series as early as possible, we will have done our best to protect them from infectious disease and the adopter's veterinarian can modify their future vaccination scheduling according to their new environment and lifestyle.
More Vaccination Resources
Vaccinating Special Populations
Segregating Animal Populations
We have lots more on this subject:
Explore ASPCApro Tools & Tips by Topic: