Webinar Series: Million Cat Adoption Challenge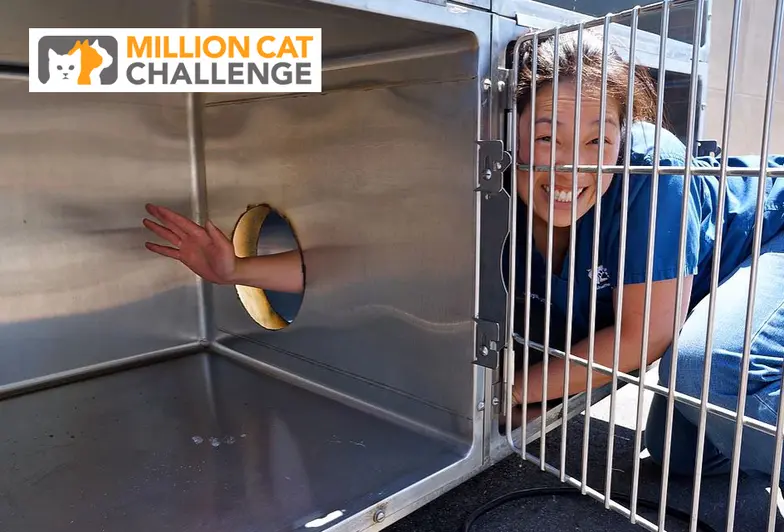 The Million Cat Challenge is a shelter-based campaign to save the lives of 1 million cats in North America over the course of five years. The core strategy of the campaign is centered around five key initiatives that offer every shelter, in every community, practical choices to reduce euthanasia and increase live outcomes for shelter cats.
The ASPCA has partnered with the Million Cat Challenge to present a series of webinars open to anyone who wants to save more cat lives.
Webinar Recordings
Is Your Adoption Process Really Working?
Susan Cosby, Director of Lifesaving Programs and Partnerships, Petco Foundation
The Hole Truth: Your 30-Minute Guide to Getting Cats Portalized
Denae Wagner, DVM, MPVM, Chief of Service, UC Davis Koret Shelter Medicine Program
Kate Hurley, DVM, MPVM, Director, UC Davis Koret Shelter Medicine Program & Founder, Million Cat Challenge
Cat Portals: A Tale of Two Shelters
Debbie Jeffrey, Kootenai Humane Society, ID
Cristie Kamiya, Humane Society of Silicon Valley, CA