Shelter Care Checklists: Putting ASV Guidelines into Action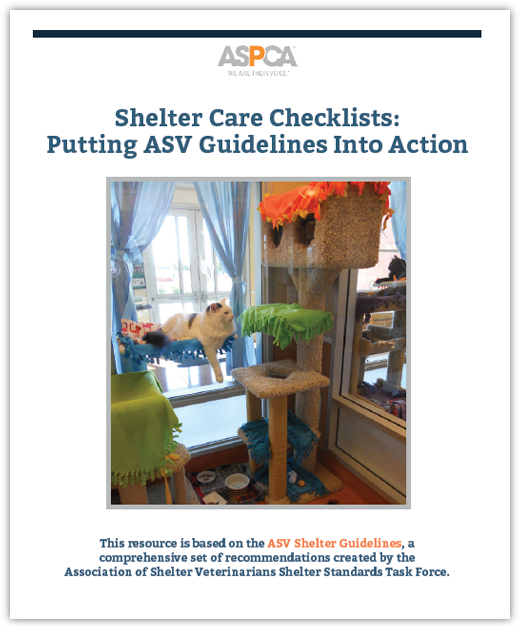 Are you looking to elevate your shelter to a new high in animal care and facility management? Download our Shelter Care Checklists, based on guidelines created by the Association of Shelter Veterinarians Shelter Standards Task Force.
The ASV Guidelines—a comprehensive set of recommendations for every aspect of shelter life—have been tailored into a booklet containing easily understandable and actionable checklists.
This free resource can help you see at a glance where your shelter meets or exceeds standards, where improvements can be made, and where immediate changes should be implemented.