Get Ready: Stocking Your Spay/Neuter Survival Kit
by ASPCApro on
January 31, 2017
Tomorrow marks the start of Spay/Neuter Awareness Month—a great time to assess and restock your supply kit, so your spay/neuter team will always be prepared to manage emergencies that arise when performing surgeries.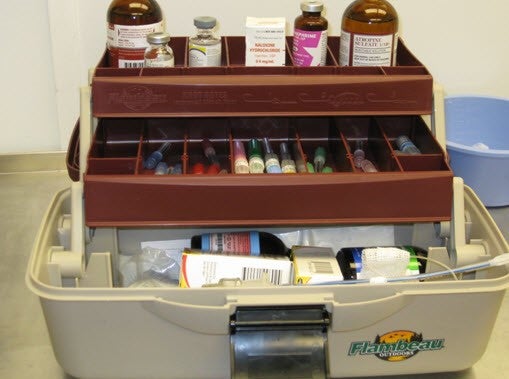 Be sure to include these items:
Drugs frequently used in response to various emergencies
Various-sized endotracheal tubes, intravenous catheters, syringes and needles
Fluids for intravenous use along with lines for administration
Laryngoscope and appropriately sized batteries
Got an emergency kit? What's in yours?
Photo: Operation PETS: The Spay/Neuter Clinic of Western New York
Related Links
Mobile Spay/Neuter Intake Form
Comparison of Models For Spay/Neuter Programs
9 Spay/Neuter Promos That Will Make You LOL!
Get ASPCApro delivered direct to you.
The latest news from experts and thought leaders right to your inbox.
Explore ASPCApro Tools & Tips by Topic: