Tip of the Week: These Kennel Cards Are Brought To You By…
Does your agency have a program that allows community members and corporate partners to sponsor adoption fees? If so, take a tip from Jacksonville Humane Society and display sponsored kennel cards loud and proud. They're easy to make and put your supporters in the spotlight. Donors can choose to put their own names on the kennel card, or honor a loved one instead—this would make a nice gift for Valentine's Day!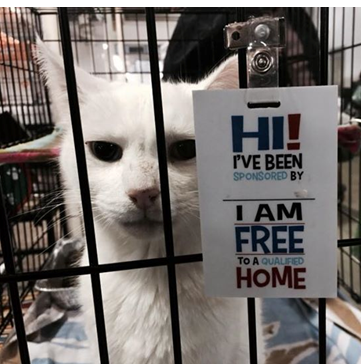 Print cards on regular paper and laminate to make them easier to reuse and clean.
Have you tried something like this at your agency? Leave us a commment and let us know.
Photo: Jacksonville Humane Society
Related Links
How to Throw a Valentine Wedding for Shelter Animals in 7 Steps
Get ASPCApro delivered direct to you.
The latest news from experts and thought leaders right to your inbox.
Explore ASPCApro Tools & Tips by Topic: