Tip of the Week: Mealtime Made Easy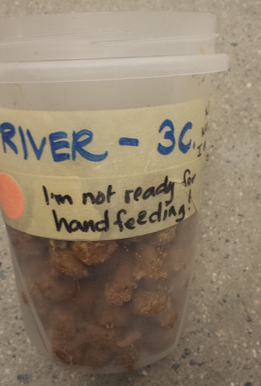 For a simple and cheap trick to remembering each dog's individual needs at mealtime, get out the masking tape!
At the ASPCA Behavioral Rehabilitation Center in New Jersey, each dog has his own designated container for food rations. "Since each dog's needs and preferences can vary, we needed a way to track personalized details to ensure they were receiving the safest and most enriching care every day," says Judy Kao, Administrative Manager.  
The solution? Staff uses masking tape to notate important mealtime reminders right on the dogs' food containers, including feeding instructions and any other necessary notes.
"The tape enables us to make efficient and effective adjustments by putting the information at the source—while keeping it easy to remove and reuse the container for the next dog," shares Kao.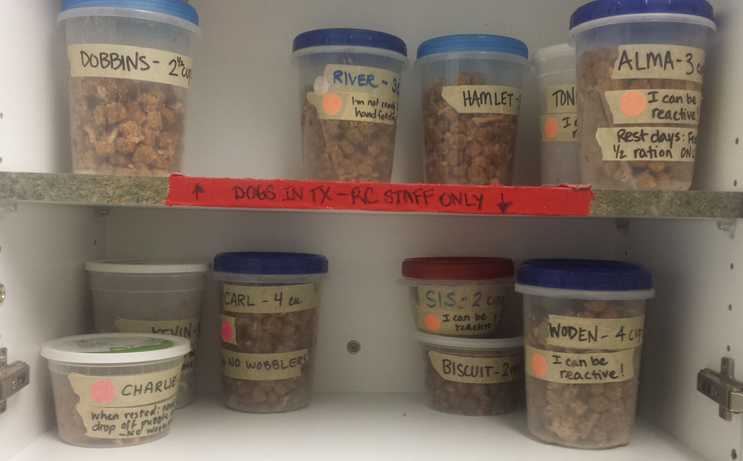 How do you track mealtime needs for your shelter animals?
Related Links
Tip of the Week: Brown Bagging It
Get ASPCApro delivered direct to you.
The latest news from experts and thought leaders right to your inbox.
Explore ASPCApro Tools & Tips by Topic: