The Giving Tree, Shelter Style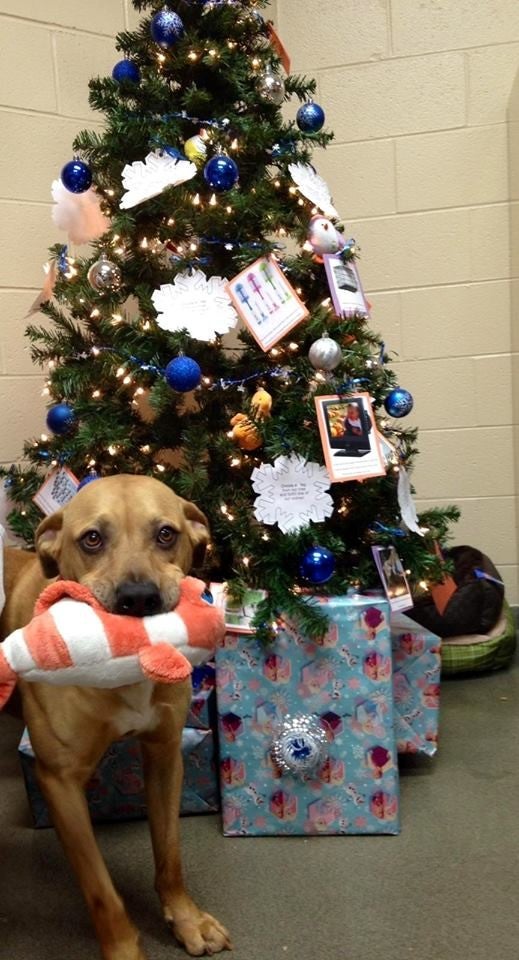 Who says money (and donations) don't grow on trees! To engage supporters this holiday season, hang photos and descriptions of desired items on your holiday tree. Williamson County Animal Shelter in Franklin, TN, displays a "giving tree" in their lobby. To give it a try, follow these easy steps from director Laura Chavarria:
1. Create an ornament for every item on your wish list. Cut out construction paper shapes, and attach a clear visual and short description of the item, including where it may be purchased. Make sure to have a variety of options, ranging from inexpensive to more costly. Ask for enrichment items, food, harnesses, leashes, etc. And don't forget to ask people to sponsor an animal's adoption fee—a popular option at WCAS that's easy to donate.
2. Hang ornaments on the tree. Use a paper punch to make holes in each ornament. String yarn through the opening and tie on the tree.
3. Ask donors to take their pick. Once visitors decide on an item to donate, have them take the ornament off the tree. That way, once they're back home, they will have a reminder of their pledge to donate—and you can then add more items to the tree. WCAS requests that donors wrap their items for a festive look.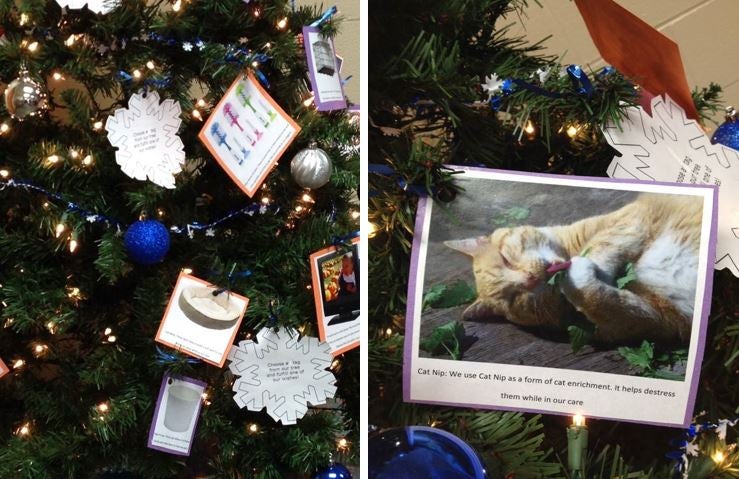 Says Chavarri, "Families feel like they are making a difference in the community, we are delighted with the assistance, and the animals are showered with love and items that can help improve their stay while in our care!"
What activities and events are you planning this holiday season?
Related Links
They Did It: Surprise Kitten Visit
Home for the Holidays: Delivering Pets as Gifts for Christmas
Get ASPCApro delivered direct to you.
The latest news from experts and thought leaders right to your inbox.
Explore ASPCApro Tools & Tips by Topic: