Tip of the Week: Ice, Ice, Baby!
The ASPCA Animal Relocation and Transport team is well versed on safely transporting animals for long distances.
To keep animals hydrated and reduce spillage while on the road, transporters fill water bowls with ice instead of water. The team recommends refilling the ice as needed when stopping to check on animals along the route.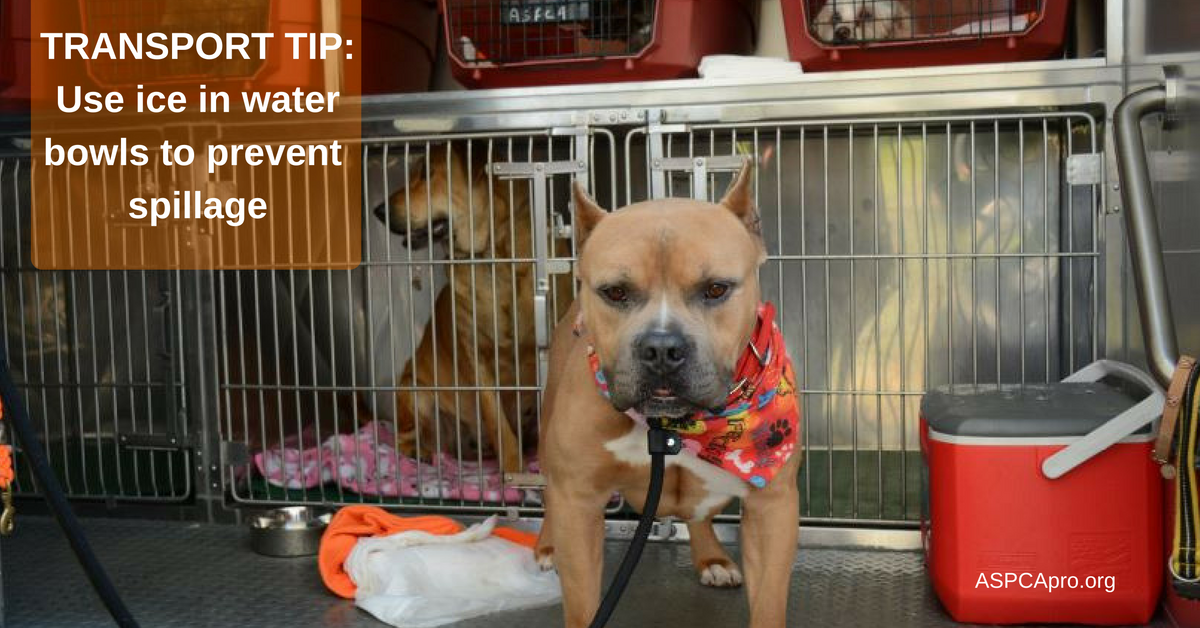 For more useful tips on transporting animals, be sure to register for our free 7-part webinar series, Transport Best Practices. First up is Introduction to Transport Best Practices, coming up on December 7. Get the details and sign up here.
How do you keep animals comfortable on long transports?
Related Links
Webinar: Introduction to Best Practices
Hit the Road: 5 Simple Transport Tips
Medical Aspects of Shelter Animal Transport.
Blog: What Do People Want Anyway?
Get ASPCApro delivered direct to you.
The latest news from experts and thought leaders right to your inbox.
Explore ASPCApro Tools & Tips by Topic: