Hit 'Em With Your Best Shot: Taking Great Photos of Shelter Animals, Part 4
Getting social
In previous installments of this series, we shared tips for getting to know the animals you're photographing, we got technical about lighting and background and we revealed our secret recipe for capturing the best cat photos ever.
Today, we're taking it online, where great images rule—and are the best tool you've got to showcase your available animals. These simple tips can help get 'em from your homepage to their new home.
Be Judged By Your Cover
Your Facebook Timeline cover photo should be simple and inspiring. Don't use too much text. An image of a staffer with an animal is a good choice, but figure out what resonates with your audience. Take care to size your image according to Facebook's specifications. Otherwise, FB will automatically resize your photo to fit, which could lead to issues like unintended cropping.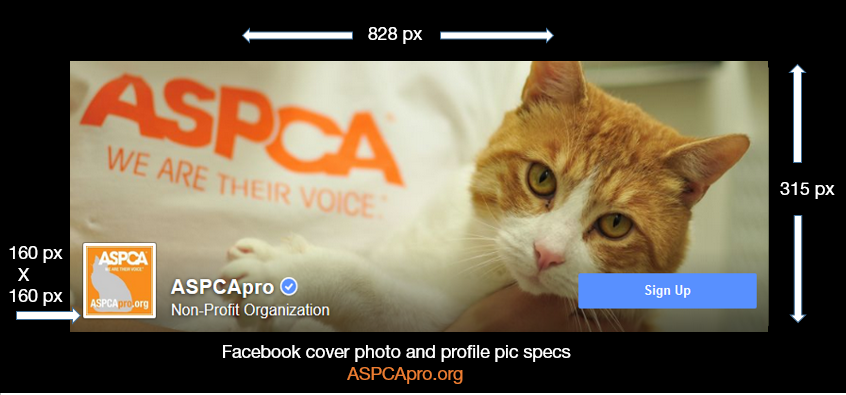 Use your photo editing program to make your cover photo 828 x 315 pixels. Keep in mind that the viewable area on a mobile phone is smaller at 640 x 360 pixels. Refer to Facebook's help page for details—and to get the latest updates, as information is subject to change.
Give Yourself Some Credit
Since you never know where your photos will end up on social media, include all relevant info on your pics to help folks locate the animal who's caught their interest. Be sure to include your agency's logo and/or website, the name of the animal and his ID number.
Broward County Animal Care and Adoption includes this info for every photo they post—and they get brownie points for including stats, too: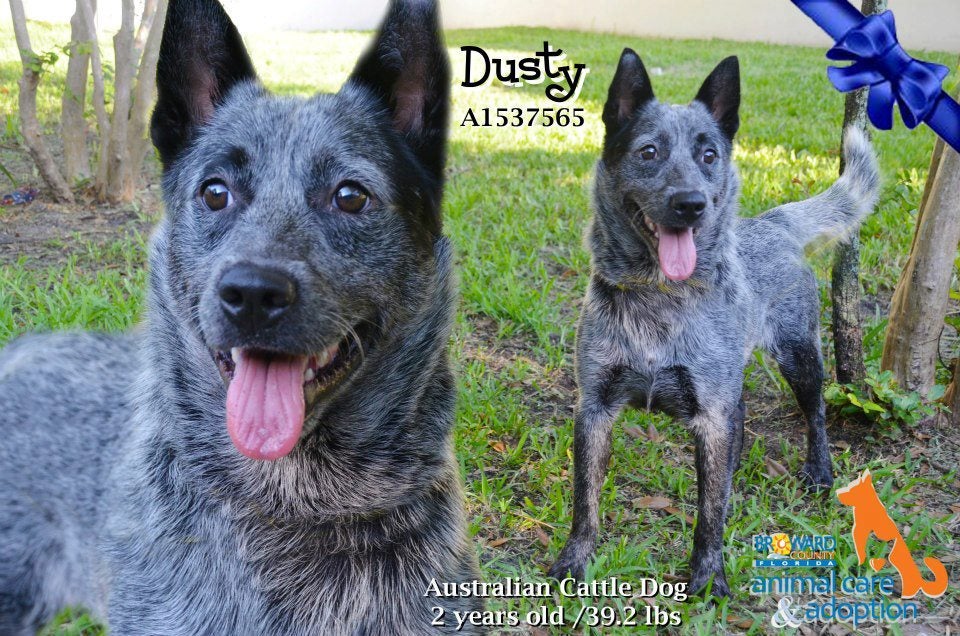 3 Must-Post Photos
Big adoption event coming up? With it comes a great opportunity to spread the word on social media and get more animals home. Here are three proven engagement-getting pix you'll want to post on the big day.
Go ahead, get that group shot! This makes your event come to life for the folks on Facebook and builds good vibes about your shelter by showing a unified, happy team.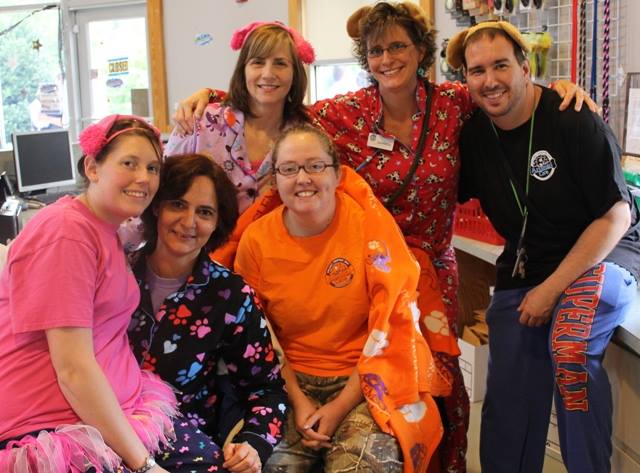 Greenville County Animal Services staff and volunteers at pajama-party themed event
We are not sure of the psychology behind it, but big guys adopting/holding tiny kittens=instant social media engagement.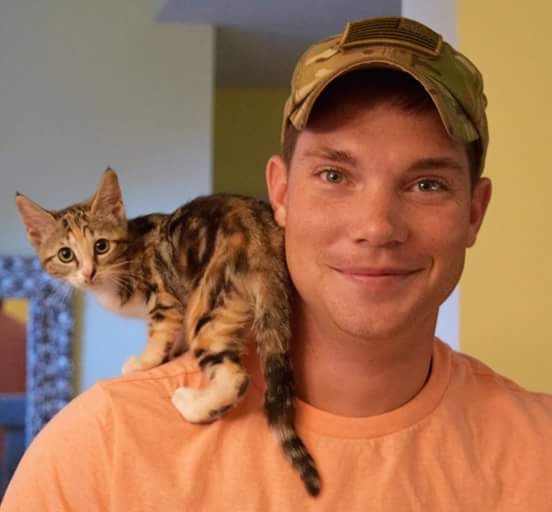 Photo: Mary Beth McKain Dew, Charleston Animal Society
Nothing gets people more excited than seeing pictures of empty kennels after an adoption event. And yup, this is one type of post they're very likely to share as well.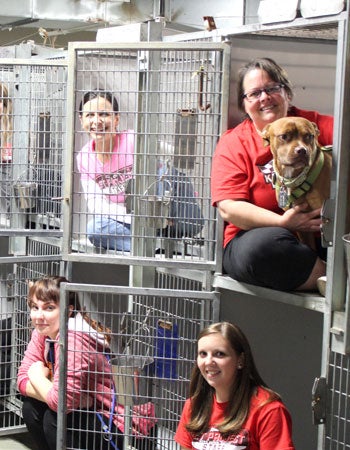 Bonus points if you get in the empty cages for the photo as they did here at KC Pet Project!
Size matters
Facebook photos are typically large enough to make a big, juicy visual impact—but it can be a bit different for photos used on websites, including online services that feature animals from many shelters and rescues for adoption. Find out how your photos will be displayed. In most cases for adoption photo on these sites, they'll be displayed as small thumbnails. Use that small thumbnail space wisely—get a close-up of the animal's face, make sure it's clear and well exposed, and remove any distracting elements. Also get a full body shot if your website can display multiple images.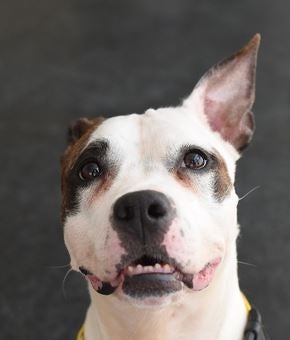 Photo: Stacey Axelrod, ASPCA
What's your agency's go-to photo when you need mega engagement (and you need it NOW!) on your social media channels?
Related Links
"Hit 'Em With Your Best Shot" Series: Parts 1-3
Webinar Recording: Social Media 201: Inspiring Fans to Take Action
Get ASPCApro delivered direct to you.
The latest news from experts and thought leaders right to your inbox.
Explore ASPCApro Tools & Tips by Topic: