Tip of the Week: Be a Human Billboard!
I SAVE LIVES. ASK MEOW.
That's the slogan on the t-shirt every foster parent gets over at Dakin Humane Society.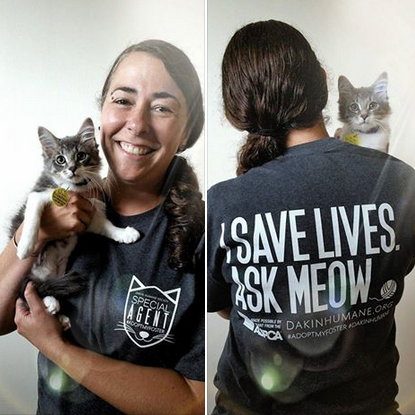 A shirt like this is a real conversation starter for fosters out and about in the community. Case in point: "I love wearing mine! I've gotten quite a few comments on how clever it is," says DHS foster mama Amy.
You never know when an attention-grabbing shirt will catch the eye of a potential adopter—and help send an animal home. The tee also functions as a walking advertisement to bring awareness to your foster program—a low-tech way to recruit new volunteers!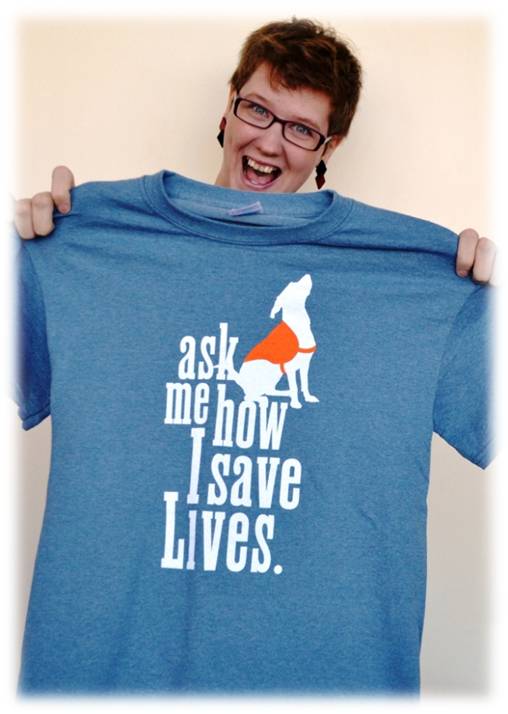 Recruit new volunteers who will wonder how they, too, can help!
Ready to send out fosters as human billboards? Give it a try and let us know how it goes.
Wear your thoughts on your sleeve—What other fun messages can go on a foster's shirt?
Photos: Dakin Humane Society (top) and Louisiana SPCA (bottom)
Related Links
Have Fosters, Will Travel: 3 Ways to Ride In Style
Rover Exposure: 3 Strategies for Marketing Foster Dogs and Cats
6 Ways to Find Foster Families
Get ASPCApro delivered direct to you.
The latest news from experts and thought leaders right to your inbox.
Explore ASPCApro Tools & Tips by Topic: