Hit 'Em With Your Best Shot: Taking Great Photos of Shelter Animals, Part 2
Getting Technical
In the first installment of our 4-part series, we shared tips for getting to know the animals you're photographing, with some insider secrets (also known as wacky things you can do!) to get their attention—so you can get that shot.
This week we get down to nuts-and-bolts—from the perfect lighting to the perfect background, thanks to the ASPCA's Anita Edson, Senior Director/Story Producer, Media & Communications, and Senior Photography Coordinator Stacey Axelrod.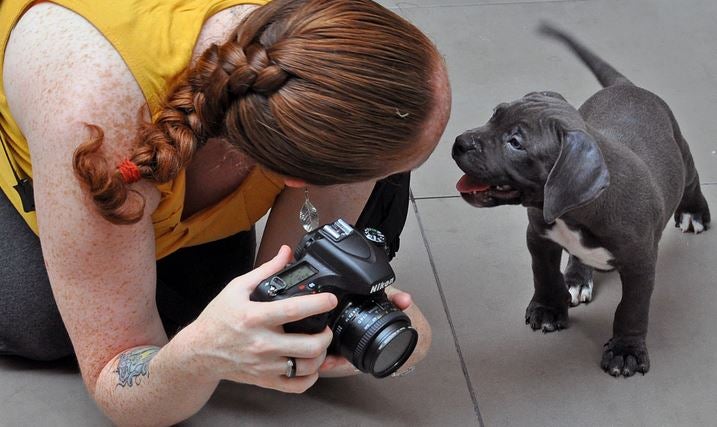 Photographer Anita snapped this pic of photographer Stacey and pup!
Know thy camera
Bottom line: You don't need a fancy camera, but you do need to know how to time your shots and compose portraits. (If you do want to use a professional camera, learn your settings and practice every day in a variety of situations, so when it's time for a photo shoot, you're not distracted by your camera and miss that "oh-wow-he-just-did-THE-cutest-thing-ever!" shot.)
Flash? Light? Get them both right
- Soft, even natural light is always preferred. The best lighting is usually late afternoon or early morning, when the sun is less harsh.
- Avoid using direct flash. It can scare some animals, and often results in unnatural shadows and glare.
- If you must use flash, be sure to avoid red eye or the dreaded green or blue eyes that make everyone look straight out of a horror flick. Bouncing the flash off the wall or having the animal look slightly aside will do the trick.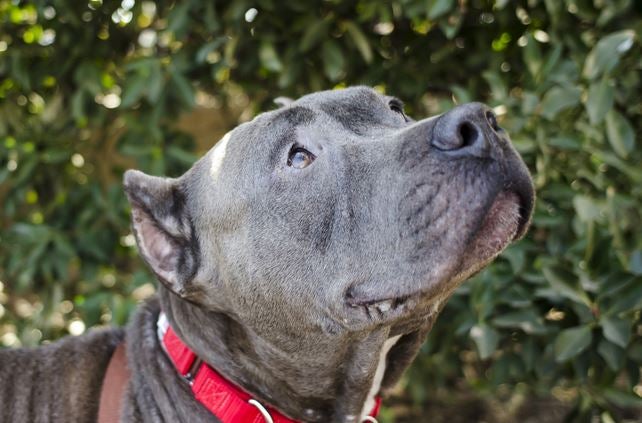 Photo: Stacey Axelrod
Background joys
- Remove/avoid distractions like litterboxes, toys, food, crates, even floor drains. This way, the animal's the main focus of the photo.
- Use props like beds and toys to your advantage, but don't let them clutter the photo.
- A background that contrasts with the animal's fur color can help make him really stand out.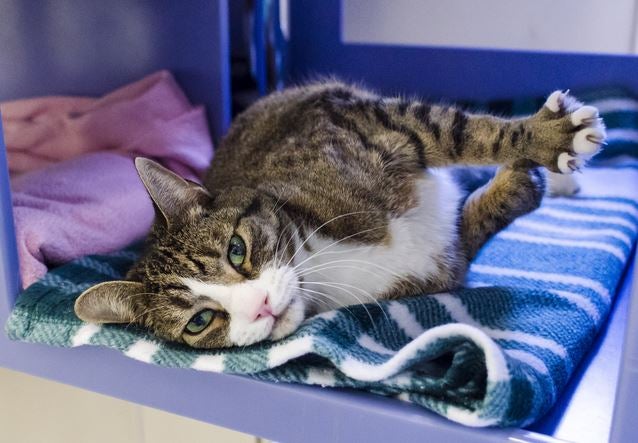 Photo: Stacey Axelrod
On your mark, get set, GO!
- Set your focus point first—then stay calm and patient and wait for the animal to look at you or pose the way you want.
- Then take LOTS of photos. The beauty of digital cameras is we're not limited by film any longer, so shoot, shoot, shoot! A slight change in expression could happen in a split second. Shooting from different angles and vantage points also lends a unique perspective. (You can always delete the shots you don't want later.)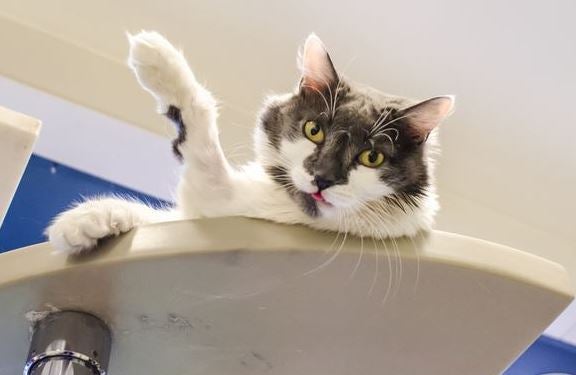 Photo: Stacey Axelrod
Fix it in the editing room
Got some good shots? Make 'em even better! The most basic image editing programs have tools to spruce up images by fixing red-eye or cropping out background clutter and other simple fixes.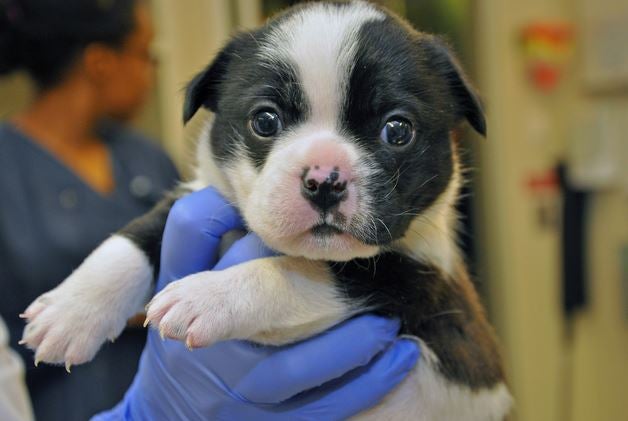 Photo: Anita Edson
Got any tech tips you swear by? Tell us in the comments! And stay tuned for next week, when we shift our focus to photographing felines.
Related Links
Hit 'Em With Your Best Shot: Taking Great Photos of Animals, Part 1
9 Ways to Brush Up On Your Canine Communication Skills
Get ASPCApro delivered direct to you.
The latest news from experts and thought leaders right to your inbox.
Explore ASPCApro Tools & Tips by Topic: