Getting Ahead of the Trend
Dr. Emily Weiss digs into data that uncovers the number one reason for re-homing in one population—and asks how you are addressing it at your agency.
Recently I learned of the Joint Center for Housing Studies of Harvard University's publication focused on rental housing, published in December 2015.
The publication highlights some trends that are interesting on their own. When paired with what we have recently learned regarding re-homing and relinquishment of pets in the U.S., these trends are quite concerning.
The publication notes that 43 million families and individuals currently live in rental housing, up nearly 9 million from 2005. The authors note this is the largest gain in any 10-year period on record. In addition, the share of all U.S. households that rent rose from 31 percent to 37 percent, its highest level since the mid-1960s.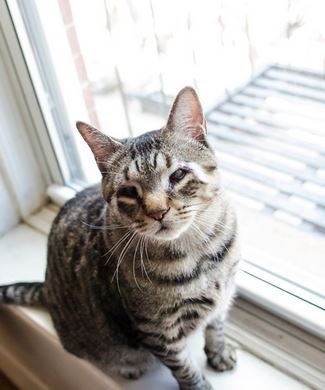 Our recent study on re-homing dug into the reasons why people re-home their dogs or cats (re-homing includes relinquishment to shelters, giving the animal to a friend/relative/neighbor, relinquishment to a vet). We found that almost 20% of those who re-homed cited housing problems as the primary reason for re-homing. Twenty percent of all dogs and cats re-home due to housing problems—that is something to sit with for a bit. When we drill into homeowners vs. renters, housing problems accelerates to the number one reason why people re-home.
Looping back to that Harvard publication, consider this:
- More people are living in rental housing than any time since the 1960s
- Pet ownership is near an all-time high
- For those living in rental housing, housing issues are the number-one reason for re-homing.
I think I would be far from a Chicken Little to note that we have a problem here!
We have been achieving some great success keeping pets at home with their people with our own ASPCA Safety Net program in Los Angeles, as well as through grants we have given to partner organizations to implement medical interventions at the time of intake. We have learned that when the reason for relinquishment is due to lack of access to veterinary care, and the person is relinquishing because they see no other choice to support the pet, we can keep those pets home where they belong by simply providing access to that care. The re-homing survey further confirmed this opportunity to keep more pets home—when we asked those in the income category of under $50,000 if anything could help keep pets in the home, over 30% reported access to vet care would have helped.
While we can quickly establish relationships with veterinary partners in our communities and provide our clients with vouchers for care, the housing issue can be much more difficult to solve. Oftentimes those who relinquish due to housing issues are keeping their pets with them until the very last minute before they need to move, often searching for options or just hoping for a miracle (I would likely behave the same). Unfortunately, this makes an intervention at the time of relinquishment unlikely, as a new lease has already been signed, or other commitments made.
Change is going to have to come from several fronts. We need to provide solutions to mitigate pet/resident issues in rental housing (stay tuned to hear about some ASPCA pilot work in this area). We need to open access to more rental housing (I look forward to hearing about the progress with the HSUS' Pets Are Welcome campaign, as well as watching the progress of our own work here at the A). We need to reach those with housing challenges early enough in the process to keep families together (again, stay tuned to hear about some work we are piloting in this area).
How are you tackling these issues in your community? How are you working to keep pets with their people when housing is the challenge? We want to hear from you!
Related Links
America's Rental Housing: Expanding Options for Diverse and Growing Demand
Blog: "Studying the Act of Re-Homing"
Comments
About the Author
Emily Weiss
ASPCA Vice President, Equine Welfare
Dr. Emily Weiss, PhD, CAAB, oversees strategic direction of the ASPCA Equine Welfare program, a part of the ASPCA's Anti-Cruelty Group. Weiss is a lifelong horse owner and trainer and has conducted research regarding adoption and rehoming of horses. Recently, she began leading the ASPCA's collaboration with The Right Horse Initiative, a collective of industry professionals and equine welfare advocates working to improve the lives of horses in transition by increasing training opportunities for horses and promoting adoption. Weiss leads efforts such as a pilot program with veterinarians and global animal health company Zoetis to provide access to vital veterinary care and increase the likelihood horses can remain in their homes. She also served as the ASPCA's VP of Research & Development, overseeing research related to the animal sheltering field and developing assessment tools for shelter animals, including the SAFER assessment and Meet Your Match Canine-ality, Puppy-ality and Feline-ality. Before that she created training programs to improve husbandry and decrease stress for many zoo animals. Weiss is co-editor of the Journal of Applied Animal Welfare Science and has published and lectured extensively in the field of applied animal behavior.
Get our Blog content delivered direct to you.
The latest posts from ASPCApro experts and thought leaders delivered directly to your inbox.
Explore ASPCApro Tools & Tips by Topic: