Talking With: Cleveland's Ed Jamison, ACO on a Mission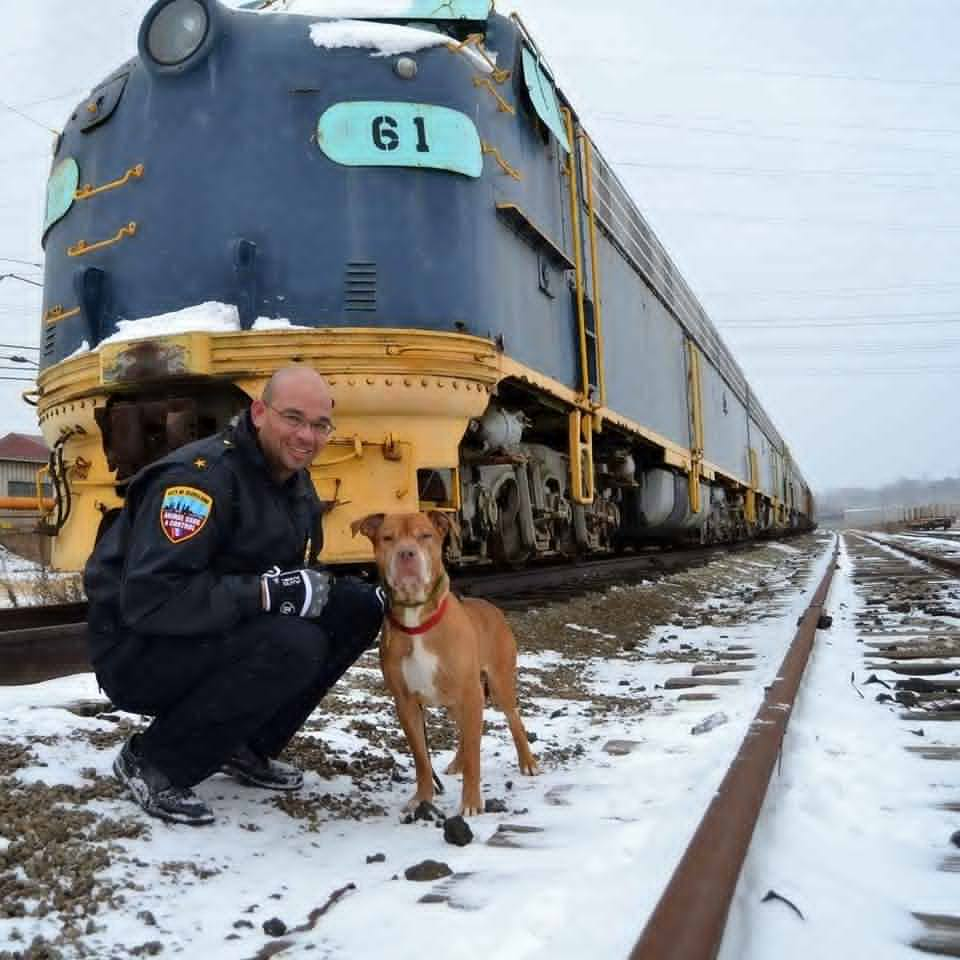 The City of Cleveland Animal Care and Control's Chief ACO talks philosophy, shares some of the exciting changes underway in Cleveland and gives sage advice for new ACOs.
It's National Animal Care & Control Appreciation Week, a time to reflect on and give thanks for the lifesaving work of ACOs and AC&C staff across the country. We are so thankful for those making a big difference in the field—like Ed Jamison, Chief ACO at City of Cleveland Animal Care and Control. He's on a mission to make his department more customer-focused and animal-friendly, and recently shared with us some of the exciting things going on in Cleveland.
ASPCApro: How and when did you get started in animal control?
Ed Jamison: I was in the right place at the right time. The city I worked for provided animal control out of the service department. In 2006, the supervisors asked for people who wanted to be trained to help with nighttime and weekend animal calls. I always liked animals and had pets, so I volunteered. Very quickly I realized that it wasn't all playing with fluffy poodles, but it was really rewarding to be able to help animals and the residents.
ASPCApro: What's your most memorable case to date?
EJ: I'd have to say the neglect case of the boxer we named "Little Girl" when I worked for the City of Garfield Heights. So many people worked so hard to try to save her, but she was just too far gone when we got her. That case showed me that people will rally to help animals in need. Although Little Girl succumbed to her condition, a small piece of justice was served when her owner was issued the longest sentence (90 days in jail) for an animal offense I had ever been a part of.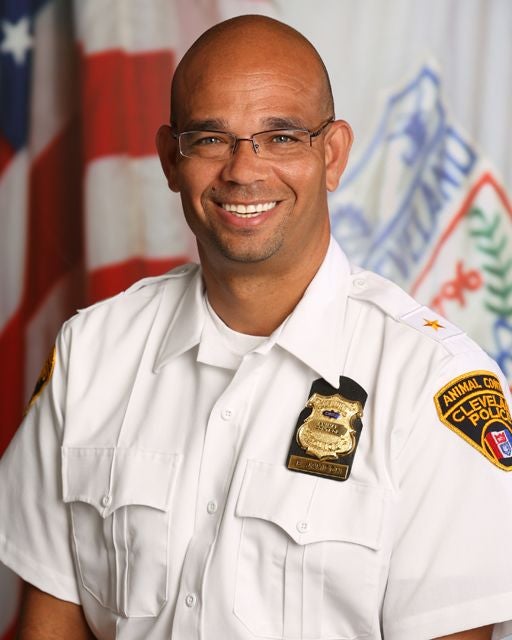 ASPCApro: Please tell us about some of the changes you've instituted since you've been in Cleveland.
EJ: I am very service-oriented, and am placing a large emphasis on customer, resident and animal services. Animal control departments all over the country are trying to find ways to do more and more, so I am trying to allow technology to bridge the gap. A grant from the ASPCA has been used to purchase software and iPads for our department, which has already helped to add exposure to our available animals, increased efficiency and reduced response time of my field officers, and shortly should help reunite found animals with their owners. Ultimately, I hope to get mobile printers into the vehicles so flyers can be hung in the neighborhood where stray dogs are picked up.
We have also extended our hours of operation, opening on Sundays. Now people can look for lost pets and make adoptions at times that are more convenient for them.
ASPCApro: Wonderful! Any other exciting changes coming down the pipeline?
EJ: The biggest change coming is that the City released the designs for our new kennel. The current building was built in 1977 and the needs for the Division have changed drastically since then. Construction should begin this fall, which would place us in the new building in late 2017 or early 2018. Much thought has gone into how people and animals will move through the building, and everyone is excited to be able to house the animals in a better environment than what we are able to do now. With that being said, a new building is only as effective as the programs and policies being utilized. Thanks to a terrific core of volunteers who assist in kennel enrichment activities, offsite adoption events, along with a multitude of new programs, like CITY DOGS, which showcases pit bull-type dogs, and Adoption Ambassadors, our future looks bright.
ASPCApro: Yes, it does! So what makes a good ACO?
EJ: First, I would say, is that animal control is not just about catching dogs anymore. Many ACOs who have been around a long time feel that they are judged by how many animals they bring in. I believe that the professionalism you display, along with listening to the people you are serving, goes a very long way. I fully subscribe to Todd Stosuy's methods of proactive animal control. Finding ways to keep animals out of the shelters is a key to success. I encourage RTOs in Field (Returning Dogs to Owners in Field) with my staff, and we now track that number. The iPads in the vehicles will also allow us to look up licenses and microchips while on the road, and the animal will be returned directly to the owner when possible.
ASPCApro: What advice do you have for ACOs just getting started?
EJ: No two situations are ever the same in animal control, and therefore I try to instill a motto with my staff that I used while serving in Iraq in 2003: "It's better to have and not need, than to need and not have." What I mean by that is to always be prepared and never turn down advice or extra training. Yes, that includes equipment and supplies, but equally important is trying to learn as many techniques and methods as possible that one day could help you in a tough situation.
Also, although sometimes it can be difficult, assume first that people are good. Most people, when given information or resources, want to do, and will do, the right thing when it comes to their pets.
Ed Jamison served as the animal warden for the City of Garfield Heights before becoming the Chief Animal Control Officer at the City of Cleveland Animal Care and Control. He has lived in the Greater Cleveland area his whole life, other than deployment for Operation Iraqi Freedom. He shares his home with four resident cats (Bertram, Weston, Nestor and Merwin), one resident dog (Gurble) and two foster dogs (Bubba and Basil)—both of whom are City Dogs with medical issues.
Related Links
Have You Thanked An ACO Today?
Involving the Community Through Proactive Animal Control
They Did It: Extnded Adoption Hours
Get our Blog content delivered direct to you.
The latest posts from ASPCApro experts and thought leaders delivered directly to your inbox.
Explore ASPCApro Tools & Tips by Topic: