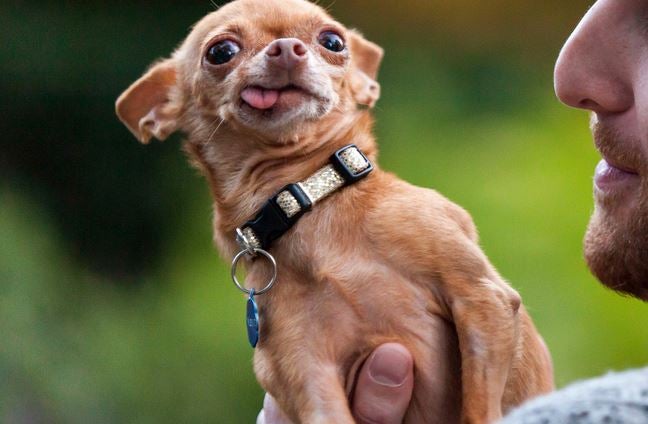 What kind of an impact are we making with pre-adoption behavior counseling? Dr. Emily Weiss shares some food (and stats!) for thought.
In 2014 an interesting study was published looking at the impact of counseling aimed to improve housetraining success. The authors focused on a singular topic for counseling, and restricted the counseling time to no more than five minutes at the time of adoption. Two groups of adopters—those who did not receive counseling regarding housetraining, and those who did—were contacted one month after adoption with a survey focused on both behaviors of the pet and the person regarding housetraining.
I suspect you may have hoped (as I did) that there would be higher housetraining success in the counseled group. However, the authors found that there were no significant differences in the amount of reported house soiling that occurred between the two groups. And here is where it gets really interesting: There was a significant difference in owner report of perceived housetraining success between the two groups (86.4% for the group not counseled versus 98.1% for the counseled group)! While the number of 'accidents' was statistically the same between the groups, the counseled group was more likely to perceive their dog as housetrained.
Fascinating, really. The counseled group seemed to have expectation differences that yielded a perception difference. An occasional wee (or poo) during the transitional period in the new home did not mean, in the owner's eyes, that the dog was not housetrained. With house soiling being a risk for relinquishment, simply understanding that accidents happen (and what to do about them when they do) may be a helpful tool to keep pets and their people together.
Another important finding was that those in the counseled group were also less likely to report using techniques such as yelling at the dog, and were more likely to use appropriate methods of clean-up.
The same author published a study focused on the effects of pre-adoption counseling on separation anxiety in shelter dogs (Herron, et al). This study was focused on decreasing the incidence of separation anxiety for adopted dogs through the use of counseling. They followed two groups of adopters (a total of 133), with one group receiving the specific counseling regarding separation anxiety and the other not receiving that counseling.
Now I know you are all hoping they found that the incidence of separation anxiety was lower in the counseled group—but it was not. Nineteen cases of separation anxiety were reported in that group of 133, but they were no more likely to be in the non-counseled group than the counseled group. When you unpack true separation anxiety and the significant level of treatment often needed to mitigate, we can see why a simple set of tasks may not have an impact in the reduction of a potential pre-existing condition. Now, they did find that those in the counseled group were much more likely than those in the control group to put food inside a toy at the time of leaving home (as they were counseled to do).
We talk about a lot of stuff with our adopters, and we know that the human animal can only retain so much information. When counseled on a specific issue, these studies seem to indicate that folks retain the information and understand it. And more importantly, the understanding of that information can shift expectations. Unrealistic expectations have been shown to be a risk for relinquishment, and focused counseling on topics relevant to the pet and person may have real impact on those expectations.
To set our expectations, it may simply be unrealistic to make big changes in actual behavior based on short counseling sessions. But with expectations set, and a respectful line of open communication started, when poop happens, they will know it is coming—and they will know how to reach you for help.
Related Links
Research: Effects of preadoption counseling for owners on house-training success
Upcoming Webinar, June 15: Conversational Adoption Counseling
Get ASPCApro delivered direct to you.
The latest news from experts and thought leaders right to your inbox.
Explore ASPCApro Tools & Tips by Topic: