Is Animal Welfare "Women's Work"?
Statistics show that significantly more women than men work in and also lead animal welfare organizations. Guest blogger Claire Sterling digs into the details.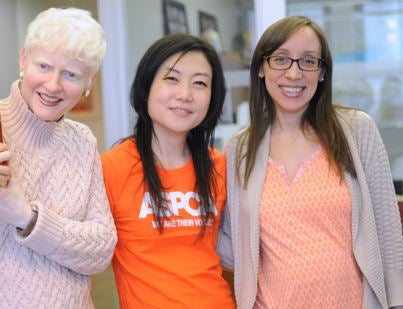 I frequently find myself at gatherings of nonprofit professionals from various program areas across the social sector, many of which are outside of animal welfare. Recently, I was at an event whose attendees were primarily employees of organizations working toward the educational, economic and social empowerment of women around the world. Admittedly, I felt like the "odd woman out," so to speak, since almost everyone there was working to serve women, while I was working for an organization whose primary beneficiaries are animals.
But then I got to thinking: Doesn't animal welfare work also positively influence the lives of women in its own right? Of course it does! But to get a more substantive answer to this question, I did some digging for statistics that might support (or refute) that claim. What I discovered was that: 1) There doesn't seem to be much formal research on this topic, and 2) The data I found raised many more questions than it answered.
While large numbers of both women and men derive great joy (and even some potential health benefits) from the companionship of pets, and are also favorably impacted by the work of organizations that provide safety net services to low-income families struggling with the costs of pet care, it appears that significantly more women than men work in and also lead animal welfare organizations, thereby disproportionately benefitting professionally when their organizations thrive and succeed. Some intriguing stats:
Nearly 70% of members of the Society of Animal Welfare Administrators who are chief executives of agencies that operate an animal welfare/control organization or an organization that enforces animal regulations are women, and just fewer than 80% of members at these agencies who are managers or supervisors are women.
75% of CEOs/Directors and Board Members/Trustees in the ASPCA's database of grant applicant and recipient organizations are women.
According to the U.S. Bureau of Labor & Statistics, in 2014 more than half of veterinarians (56%) were women. This is significantly higher than the 37% who were physicians and surgeons.
Although I couldn't find any statistics on the percentage of women currently practicing animal law, about 73% of the Animal Legal Defense Fund's current Board of Directors are women.
Also per the BLS, in 2014 nearly 70% of nonfarm animal caretakers were women. The BLS denotes that nonfarm animal caretakers "feed, water, groom, bathe, exercise or otherwise care for pets and other nonfarm animals, such as dogs, cats, ornamental fish or birds, zoo animals and mice. Work in settings such as kennels, animal shelters, zoos, circuses and aquariums. May keep records of feedings, treatments, and animals received or discharged. May clean, disinfect and repair cages, pens or fish tanks. Excludes Veterinary Assistants and Laboratory Animal Caretakers." Obviously this encompasses settings outside of shelter environments, but shelters fall squarely within the category.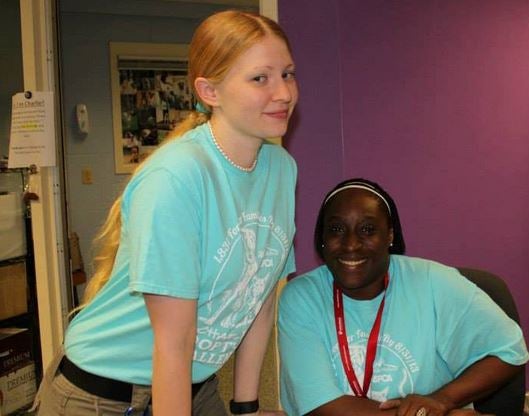 I had a few reactions to the above statistics.  One was further appreciation for and pride in our field as one that fosters and supports women's leadership. It's well known that women still hold a small minority of top positions at U.S. corporations, but even across the nonprofit sector, only 43% of chief executives were women as of 2013. Could that imply that in this specific sense, animal welfare is an especially progressive movement within the broader social sector?
But this also begs the question of why women comprise such a large majority of our field.  Could there be factors in play that still point to a continuing disparity in opportunities for women's economic advancement in this country?
Animal welfare as a whole is woefully underfunded relative to other programmatic areas such as education, health, human services and the arts. Giving USA, a public service initiative of the Giving Institute and one of the definitive sources of information on U.S. philanthropy, revealed that 2014 charitable contributions from individuals and institutions to nonprofits working in Environment/Animals received the smallest share of total giving across all program areas—only 3%. When you consider that the Environment and Animal categories were combined in the report, the percentage of giving earmarked specifically for animal protection is even less than that low 3%.
It stands to reason, then, that the people working in this under-resourced field are likely to receive relatively lower pay on average than their counterparts in more generously funded fields. Given that women's income across professions still lags behind men's, could animal welfare be an area in which this issue is especially pronounced?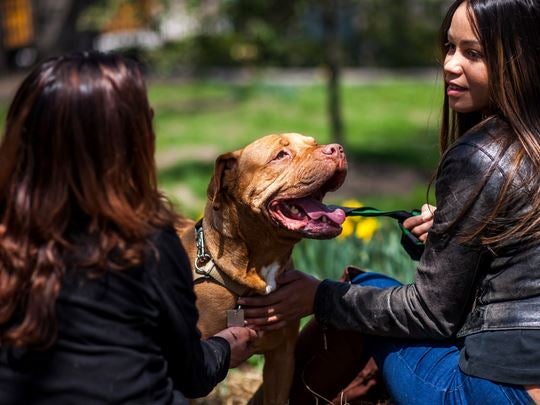 And what is it that draws so many women to animal welfare in the first place? While the ASPCA's own esteemed founder, Henry Bergh, was male, women have been animal advocacy pioneers and leaders in the U.S. and the U.K. since the 19th century. Is this an outgrowth of women's traditional social roles as nurturers and caretakers? Does it stem from parallels in the ways that both women and animals have been historically devalued in society? Is it some combination of these, or something else entirely?
Regardless of what the influences and implications may be, I feel deeply grateful to be in this field. I salute the many women who have forged the path toward a better quality of life for animals and who continue to blaze a trail for all of us. I also salute the men whose vital contributions, compassion, commitment and perspective have helped advance and continue to enrich animal welfare efforts. Making the world a better place for animals is truly a collective endeavor, underscoring the "human" component of "humane."

Guest blogger Claire Sterling is Director, Grant Strategies at the ASPCA. Having previously done foundation fundraising for six years at the Foundation Center, her personal blog, The Lion's Share, provides philanthropy-related resources for organizations that better the lives of animals.
Related Links
Blog: "What's Missing From This Picture?"
More from Claire: "At This Zoo, Animals Go Home with Visitors"
Get our Blog content delivered direct to you.
The latest posts from ASPCApro experts and thought leaders delivered directly to your inbox.
Explore ASPCApro Tools & Tips by Topic: