They Did It: Offsite Neonatal Care for Kittens
Why is this animal control officer bottle feeding this newborn kitty? In order to reduce the number of neonate kittens entering the shelter and to increase community involvement, Miami-Dade Animal Services (MDAS) launched the Milkman Program, where ACOs provide training and neonate care kits to folks who have called to report kittens with no mama.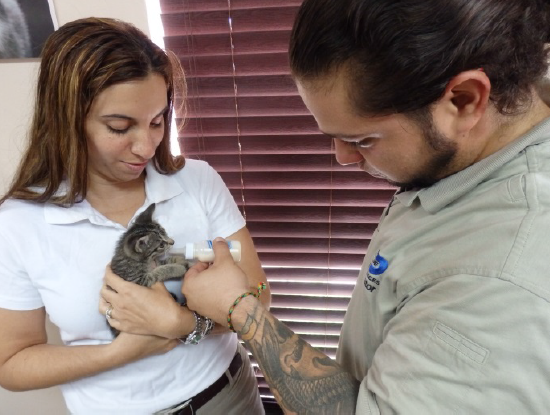 There are currently 14 ACOs in Miami-Dade County out and about helping people help newborn kittens. 
MDAS—an ASPCA Partner—had recognized there was an unmet need in offering resources to people requesting pickup of abandoned or orphaned kittens. ACOs would respond to the call, taking custody of the kittens who would then enter the shelter. The volume of neonate kittens entering the shelter far exceeded the number of fosters and rescues—that's when MDAS came up with the Milkman Program to empower more community members to care for the kittens.
How the Milkman Program Works
After completing an hour of program training, animal control officers carry neonate kits in their response vehicles. When dispatched to a call involving abandoned or orphaned neonate kittens, the officer advises that the shelter is not staffed to provide the around-the-clock care required and requests their help, explaining that the basic needs of the kittens include feeding, elimination and maintaining warmth.
Those willing to assist are provided with a neonate care kit and placed on a schedule to bring the kittens to the shelter for age-appropriate vaccination and worming. Once the kittens are 7-8 weeks old, they are brought to the shelter for sterilization and adoption or transport.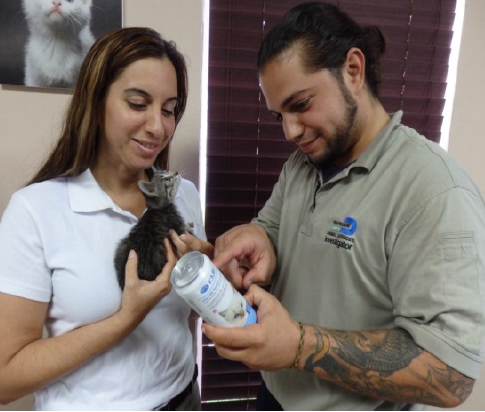 So What's In the Kit?
Since the start of the program several months ago, ACOs have distributed 30 ASPCA-sponsored neonate care kits containing:
Kitten milk replacer
Bottles
Warming disc
According to chief of shelter operations and enforcement Kathy Labrada, the response to the program has been extremely positive. "Empowering the public has improved public perception of the department and increased awareness related to the lifesaving efforts we make every day," she says.
Want to try a program like this? Labrada says to go for it—"Embrace the opportunity to engage your community in becoming part of the solution."
How do you ask for help with neonate kitten care at your agency?
Photos: Miami-Dade Animal Services
Related Links
Running a 24-Hour Kitten Nursery
Kitten Season Planning: Bring Your Own Bottle
Get ASPCApro delivered direct to you.
The latest news from experts and thought leaders right to your inbox.
Explore ASPCApro Tools & Tips by Topic: