Tip of the Week: Make Catnip Kickers!
Get ready to ask for sock donations—we've got a fun project for volunteers and kids. These catnip kicker toys are simple to make and great for kitty enrichment. Tracey Collins from PAWS of Hertford County makes these from outgrown kid socks, and says cats love the tube shape. Here are her easy instructions:
Fill clean sock with polyfill and catnip
Sew or tie shut – done!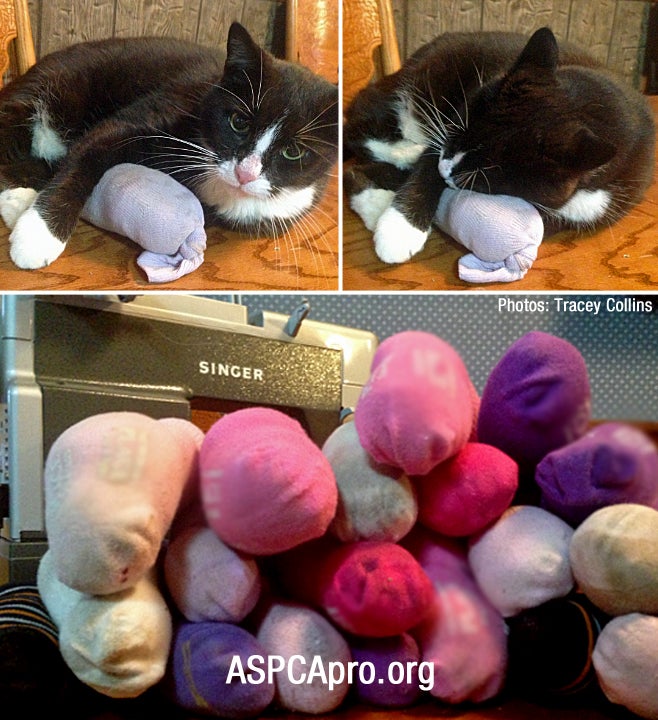 For helpful guidelines on catnip use in the shelter, check out this article from animalsheltering.org.
How do you provide cats enrichment at your agency? Leave a comment and let us know!
Related Links
"Tip of the Week: Make a Kitty Hammock"
Get ASPCApro delivered direct to you.
The latest news from experts and thought leaders right to your inbox.
Explore ASPCApro Tools & Tips by Topic: