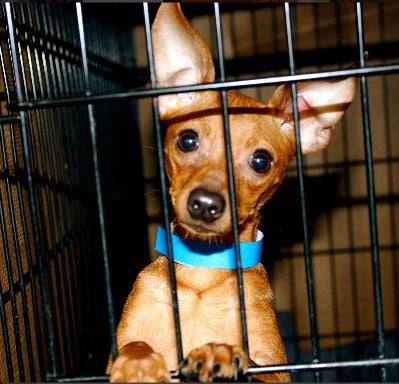 Are the strays coming into your shelter lost…or truly homeless? Dr. Emily Weiss shares a sneak peek at some new data that may help answer that question.
A few years ago, Drs. Linda Lord, Margaret Slater and I conducted a study to learn more about lost pets. Specifically, we conducted a random-digit dial survey to learn how frequently pets are lost, what percentage of these pets are recovered and where/how they were recovered. Some of what we discovered surprised us a bit. While dogs and cats were lost at about the same rate (15% of dog and cat owners report they had lost their pets), dogs were recovered at a higher rate (93%) than cats (75%). While it is not surprising that dogs were recovered at a higher rate, it was a bit surprising to learn how high the recovery rate was for both species, especially the dogs. The study has lots of juicy bits, and you are welcome to read the full manuscript here. 
That study made me consider more strongly that a substantial number of the dogs and cats who come in as strays into shelters in certain parts of the country may not have anyone looking for them, may not have a person attached at the other end. With 93% of dog owners finding their pet, and just 6% of those found at a shelter, it is likely some of the obviously socialized dogs and cats in our shelters may not be lost, but homeless. 
Some of those strays are obviously lost pets. Depending upon the community and the processes for lost and found, Return to Owner (RTO) rates can account for a large proportion of the stray population. But even in communities with the best RTO processes, some strays have no home to go to.   
As we continued to study pet relinquishment to shelters (often half or less of the intake into shelters) through a variety of methods, such as surveys of relinquishers, our safety net programs and mapping of owner relinquishment, we also continued to noodle on the stray population. Who are they… and where are they coming from?
GIS mapping of the stray data would be a great place to start, as we could learn the areas of highest stray intake (over the counter and animal control pickup). Unfortunately in many places, mapping stray data is greatly hindered by dirty data—many animal welfare organizations do not collect good "found address" data in a consistent manner that allows for accurate mapping. Thankfully, some animal control vehicles are equipped with GIS software, which allows the officer to pinpoint where the animal was found. And depending upon the community, many strays come in "over the counter" by Good Samaritans who find a loose dog or cat and bring him to the shelter. These dogs and cats are less likely to have an accurate address attached to them, as it may take a bit of work to help the finder remember cross streets—and some of the software does not have a standard required field for "found address."  Knowing where there are "hot spots" for strays would give us the opportunity to learn more about the risk factors and then develop processes to keep those strays in place. Here is a nice piece illustrating the difference between mappable and un-mappable addresses. Taking the extra time at the intake desk to procure a mappable address now could very well mean way more available time at the intake desk later.
Complicating the issue of strays may be programs and processes that may (or may not) drive owners to report their pets as strays. Some suggest that fees for owner relinquishment may drive individuals to call an animal "stray;" remember, the owner sees the shelter as the place to bring their pet—and likely does not understand the ramifications of identifying the pet as "stray." Also, there is some indication that some organizations may see shifts in stray vs. owned data when a managed intake program is implemented at organizations that take strays as well as owned animals. 
We recently piloted a survey in one open admission shelter that will allow us to gain more information about these dogs and cats and the people who bring them to the shelter. Dr. Emily Dolan of the ASPCA Shelter R&D team did the heavy lifting on the development of this nifty survey. One of our primary questions was focused on learning if the strays who folks were bringing in were really in fact strays. This question was carefully crafted and delivered once a respectful and kind dialogue had launched between the survey giver and taker.
We are continuing to collect and analyze data, and will share results and the survey design in the future. What we have found so far in the one location is that the vast, vast majority of people are in fact telling us the truth that the dog or cat is a stray. It is very possible that there are differences in different locations around the country, and a process of one-on-one interviews conducted with respect and understanding can help in learning the population of your strays and the kind people who care enough to bring them to your shelter.
What do you know about the strays coming to you?
Related links
The X Maps Spot GIS Program
Research: Large Dog Relinquishment
Blog: "He Loves to Have His Belly Rubbed"
Get ASPCApro delivered direct to you.
The latest news from experts and thought leaders right to your inbox.
Explore ASPCApro Tools & Tips by Topic: