Thinking About the Seniors…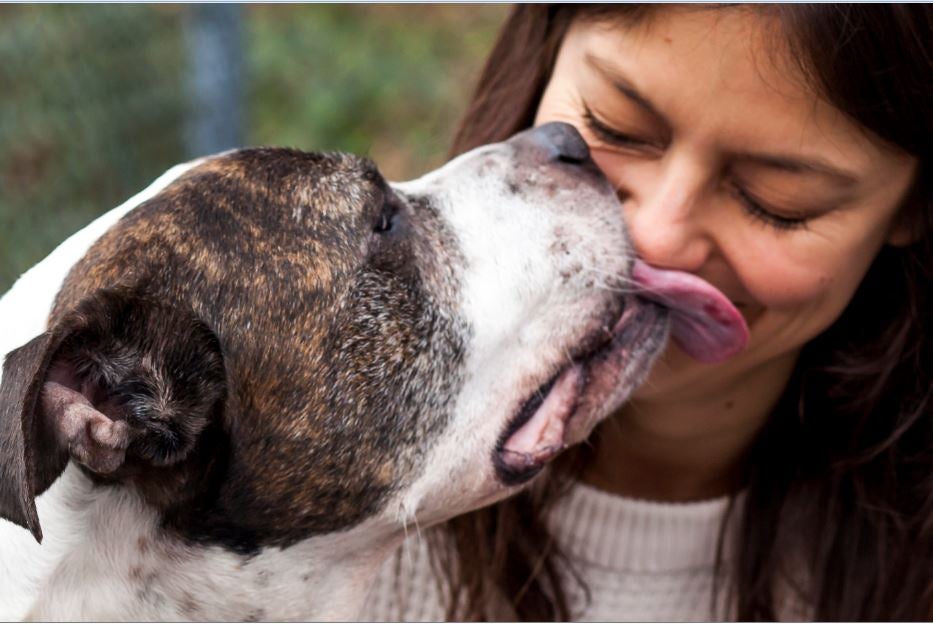 Dr. Emily Weiss shares research on senior dog adoption and invites discussion.
If you are like me, seeing a homeless senior dog breaks your heart a little bit more than homeless dogs of other ages. We recently had an opportunity to do some digging into shelter data to learn a bit more about shelter risk for senior dogs. As you may know, the ASPCA has a database called CARDS (Comprehesive Animal Risk Database System) designed as a tool to help us dive more deeply into data at an individual shelter level, community level or multi-community level.
How do senior dogs fare in shelters? Obviously the answer to this question likely varies depending upon policies, place and people, but we wanted to see a simple snapshot from a data set in CARDS. Using combined data from several organizations, and using "7 years or older" as the definition of senior, we (well, actually the magical Lindsay Cicconi of the ASPCA R&D team) dove into CARDS to find some info.
We learned that senior dogs make up 12% of intake in our sample. So even though the average age for dogs ranges (depending on the study) from about 11-13 years, all dogs 7 or older make up just a small percentage of intake. This is good news for those seniors – while we hear lots of stories of folks turning their older dog in for a younger model, it is likely happening less than we think (though it need only happen once for us to remember it forever). In fact, in our sample, more than double of the senior intake came in as stray, not owned.
Things get a bit more dismal when we look at adoption rate. The adoption rate for seniors is lower than that of all other ages combined. Senior dog adoption rate is just 25%, while younger dogs in this sample are at a 60% adoption rate.
Now it gets more interesting – Return to Owner rate for seniors is significantly higher (49% vs. 23% for other canines). I have lots of hypotheses as to why this might be – maybe owners of seniors are more bonded? Maybe when a senior stray comes in staff takes extra care in searching the lost file? Maybe seniors behave in a manner more conducive to being found? What are your thoughts?
Unfortunately, the live release rate for seniors is lower than for other dogs at 56.5%, while younger dogs combined LRR in this sample is 75.6%.
Finding live outcome opportunities for seniors can take some outside-of-the-traditional-box turns. I love this story about Pops, a senior dog who had transitioned through the ASPCA Field Investigations and Response program and landed in some pretty nifty digs.
Have a senior program to share? We would love to hear from you!
Related Links:
Blog: "Age Matters!"
How-To: What's the Deal About Data?
Comments
About the Author
Emily Weiss
ASPCA Vice President, Equine Welfare
Dr. Emily Weiss, PhD, CAAB, oversees strategic direction of the ASPCA Equine Welfare program, a part of the ASPCA's Anti-Cruelty Group. Weiss is a lifelong horse owner and trainer and has conducted research regarding adoption and rehoming of horses. Recently, she began leading the ASPCA's collaboration with The Right Horse Initiative, a collective of industry professionals and equine welfare advocates working to improve the lives of horses in transition by increasing training opportunities for horses and promoting adoption. Weiss leads efforts such as a pilot program with veterinarians and global animal health company Zoetis to provide access to vital veterinary care and increase the likelihood horses can remain in their homes. She also served as the ASPCA's VP of Research & Development, overseeing research related to the animal sheltering field and developing assessment tools for shelter animals, including the SAFER assessment and Meet Your Match Canine-ality, Puppy-ality and Feline-ality. Before that she created training programs to improve husbandry and decrease stress for many zoo animals. Weiss is co-editor of the Journal of Applied Animal Welfare Science and has published and lectured extensively in the field of applied animal behavior.
Get our Blog content delivered direct to you.
The latest posts from ASPCApro experts and thought leaders delivered directly to your inbox.
Explore ASPCApro Tools & Tips by Topic: