Ah, the joy of socks. Tomorrow is Lost Sock Day—and to celebrate, we've compiled three ways you can use socks to keep animals warm and cozy (and some really bad sock puns).
You've Come a Long Way, Baby Bootie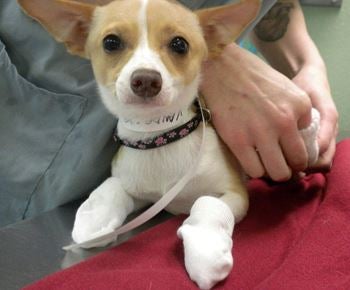 Here's a hot tip from Humane Ohio: Dogs and cats can rapidly lose heat from their extremities, so use baby socks to keep paws warm while animals are under anesthesia and recovering. And since kids outgrow their socks faster than you can say "spay/neuter," ask your community to donate 'em when they no longer need them.
The Secret to Sock-cess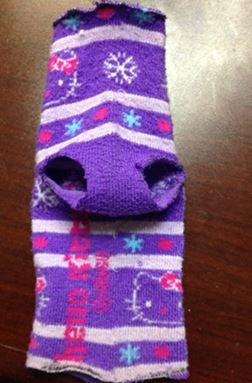 Over at Austin Pets Alive!, crafty volunteers make socks into cozy kitteh sweaters in just a few simple steps:
You'll need a child-sized sock
Cut off the entire toe section—that's where kitty's head will go!
Cut 2 holes in the heel portion—that's where kitty's front legs will go!
And boom—insta-sweater.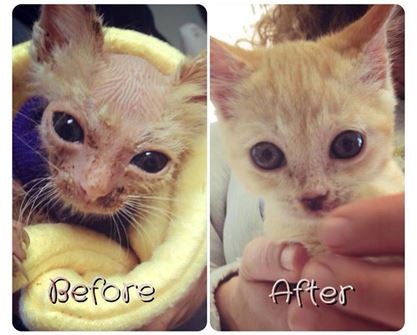 Due to a nasty bout with ringworm, Poppyseed was completely bald; here she is sporting a blue sock sweater under a blanket to keep her nice and toasty.
Sock It To 'Em
What's cookin'? A supplemental heat source for animals recovering from spay/neuter surgery AND a great project for volunteers and kids. Simply fill a sock with uncooked rice and tie it closed. Warm the sock in a microwave, wrap it in a pillowcase and place it next to your patient under a blanket.  
Ready to take the first step? Got a project afoot? Share photos of your team using socks around the shelter in the comment box!
Related Links:
Trash to Treasure, Shelter Edition
Get our Blog content delivered direct to you.
The latest posts from ASPCApro experts and thought leaders delivered directly to your inbox.
Explore ASPCApro Tools & Tips by Topic: