Tip of the Week: Super Power Preschool Hour
Looking to connect with new families and foster compassion for animals in the youngest members of your community? The Animal Welfare Society in West Kennebunk, ME, has been doing just that with their weekly Furry Tales program. "This is not a baby sitting event," explains Megan Cross, AWS' humane educator, "but a vital part of early childhood development and a wonderful opportunity for parents to get a small break, but still be engaged in different, creative ways with their child."
Every Thursday throughout the school year at 10 am, preschoolers gather for an hour of structured stories, playtime, crafts and science activities, songs and movement. "We start out with an ice-breaker activity like getting in a circle and rolling a ball back and forth," says Megan. "When it comes to a child, the child says his or her name and we all repeat it."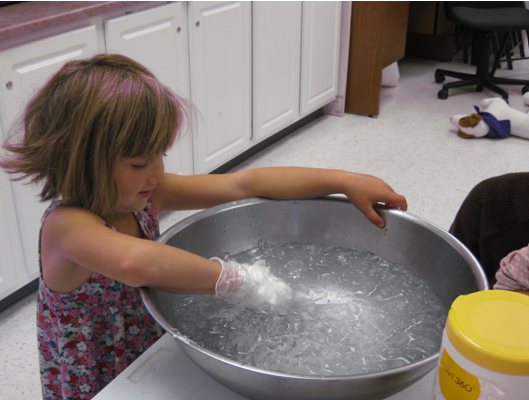 As part of a recent science project to feel what it might be like to be a penguin, Cross called for volunteers to put their hands in a bowl of ice water to experience what that felt like. She continues, "I then gave them rubber gloves to put on their balled-up fists, slathered it with shortening, which acted as blubber, then wrapped it all in Saran wrap. They dunked them in, and felt it wasn't that chilly. It was pretty effective, low-cost, easy clean up and fun."
And, of course, hang time with animals in the shelter is always built in to the program…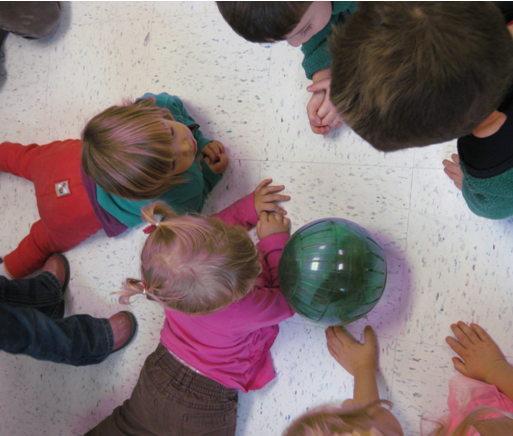 Whether the kids are singing to guinea pigs or simply watching a cute critter wheel around, they are learning about animal enrichment at an early age!
There is no charge for the program, but donations to AWS' wishlist are accepted, and Megan is sure to let families know of other ways they can get involved, including adopting a pet, joining the large volunteer program and attending the shelter's popular open house and kitten shower events.
Interested in starting something similar at your agency? Megan shares the following tips:
"Research your local preschool activities boards and mom forums," advises Megan. "Find someone in your organization who is connected to these (you can't be in mom clubs if you aren't a mom, understandably)." These are great places to let community members know about the program.
Make sure the time you are planning for the program doesn't conflict with other local programs.
Check out Pinterest for cool, fun, creative crafts and science projects.
Who should run your program? "Find someone who has an early childhood development or education background or someone who really enjoys children," says Megan. "Make sure they complete a background check like any teacher must, to protect your organization."
What programs and services do your organization offer for kids?
Related links:
Tips: "Cats, Kids, Reading=Enrichment, Adoptions, Compassion
Animal Welfare Society's Humane Education Programs
 
Get our Blog content delivered direct to you.
The latest posts from ASPCApro experts and thought leaders delivered directly to your inbox.
Explore ASPCApro Tools & Tips by Topic: