5 Spay/Neuter Promotions That Will Make You LOL
Today is World Spay Day! Now in its 21st year, this awareness-raising campaign shines a spotlight on the lifesaving power of spay/neuter and the need for affordable services, particularly in underserved communities.
How can you spread the word? Spay/neuter is serious business, of course, but sometimes it takes a bit of humor and fun to get the message across. Take a look at these compelling promos from your colleagues in the field. (Warning: you might get the giggles.)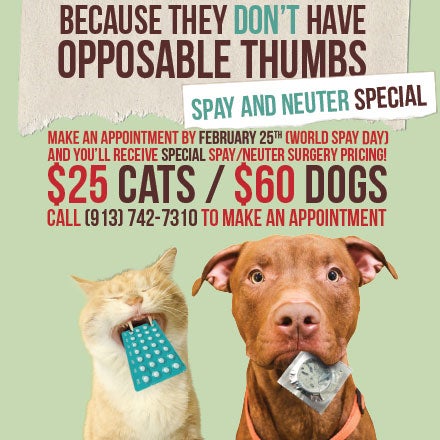 Gotta hand it to Great Plains SPCA on this edgy graphic they're currently using as their Facebook cover photo to promote their spay/neuter discount. "Because we can't talk to our pets about birth control – get them spayed & neutered instead!" says the KS agency.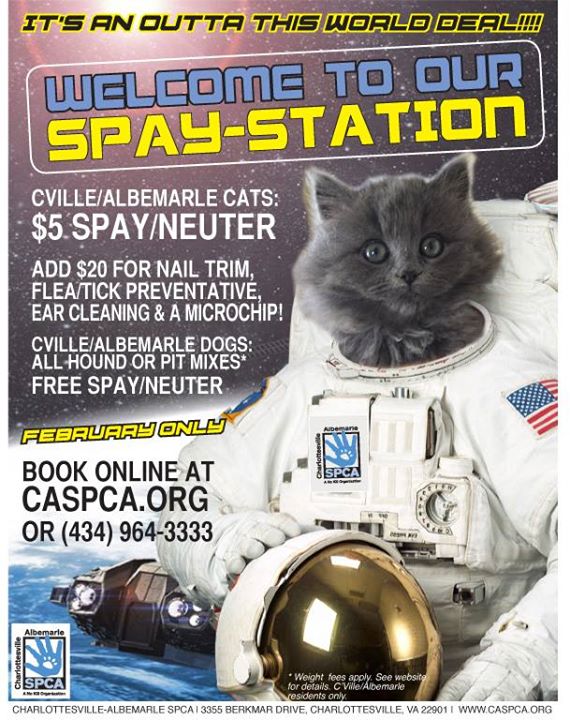 Just when we think we've seen every animal-related pun in the biz, Charlottesville-Albemarle SPCA comes up with a spay-station promo that's outta this world. Good idea to add other discounted services, too!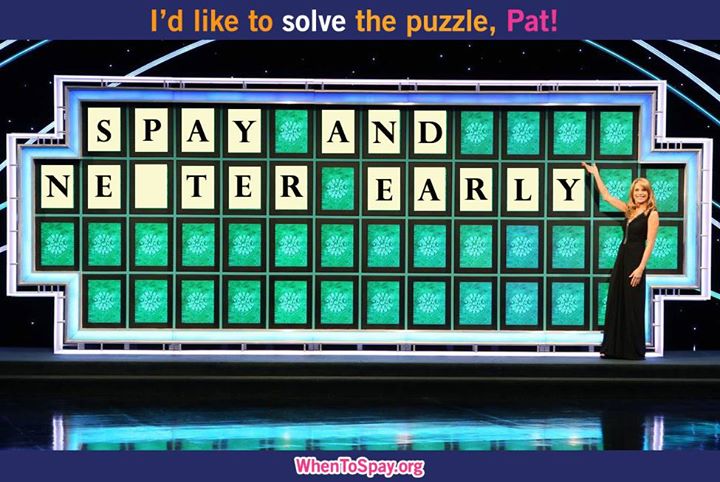 Can we just say… C-L-E-V-E-R. "Solving this puzzle has a wonderful prize of no more homeless pets!" wrote ASPCA Spay/Neuter Alliance on Facebook. Commenter Elizabeth scored a lot of "likes" with her response:  "We need 'u' to solve the puzzle!"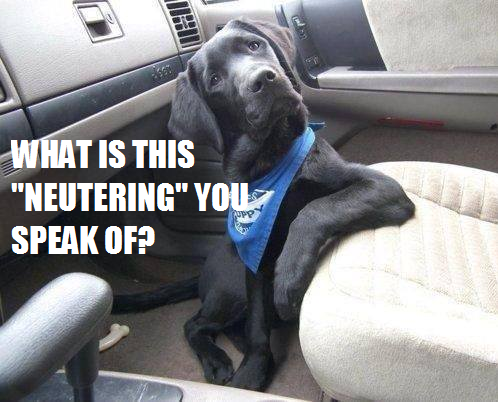 You don't have to get fancy to make an impact – Kentucky Humane Society kept it simple with a funny quote on a hilarious photo. This sort of insta-meme is something you can try at your agency right now!

Raise some eyebrows and grab some attention with these sample signs from Richmond SPCA, perfect for placing on buses or posting in your shelter and in strategic spots throughout your community. Click through to download!
How are you messaging spay/neuter at your agency?
Related Links:
Hot Date: World Spay Day Is February 24!
Get ASPCApro delivered direct to you.
The latest news from experts and thought leaders right to your inbox.
Explore ASPCApro Tools & Tips by Topic: