Look Back to Move Ahead: Tips on Reporting and Learning from Grant-Supported Work
Regular guest blogger Claire Sterling is back to offer a funder's perspective on wrapping up 2014 and starting next year on the right track.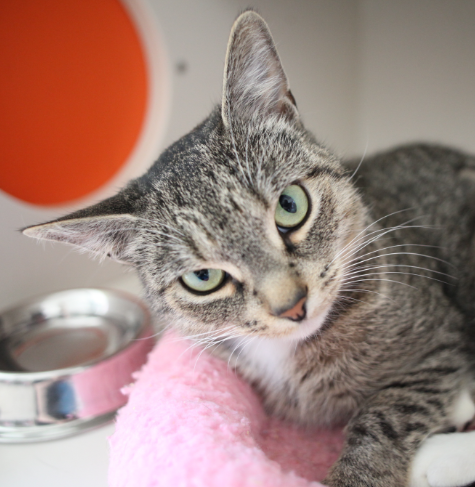 With year-end hurtling toward us, planning for 2015 is well underway for many organizations. As part of that planning, staff and volunteers across the nation are asking themselves, "What worked this year and what didn't? What can we do better next year?" And with good reason – only by examining past performance can we fully equip ourselves for greater success in the future. Funders are very interested in their grantees' answers to these questions as well; this post is intended to take some of the guesswork out of how to provide those answers when completing your grant reporting requirements.
Describe how you know that what you're doing is working – This is a question you should be able to answer on its own merits, independently of any specific reports that may be due. If your organization achieved the goals you set, congratulations! Identify what it took to get there so you can continue taking successful approaches and find ways of sustaining and/or expanding them. When it comes to reporting, discuss the positive signals you got in response to the work your funder supported. Did you adopt out more animals this year than last? Were there fewer returns? Did your network of foster caretakers or transfer partners grow? Were you able to keep more animals with their original owners? Were there fewer disease outbreaks at your facility? Be as specific as possible about outcomes arising from grant-funded projects (what was achieved and how), and include concrete comparisons whenever possible (for example, during the past year, you might have experienced an increase of 3,000 adoptions, or 20%, over the 12 months prior).
 
Accentuate the positive, but give speed bumps their due – If, on the other hand, you came up short on your goals, all is not lost. While it's important to highlight the positive facets of your work as much as you can, shortfalls can be valuable for what they reveal and the opportunities they create for improvement. Funders support organizations for what they are able to learn as well as what they are able to do – nobody expects perfection, especially as you may have been grappling with factors beyond your control at the time. So if you can show that you've given serious thought to what could have been better and what you'll do differently in the future to improve the way things turn out, that inspires confidence in the funder that your organization is well disposed toward learning and is headed on the right track. And if you're able to inform the funder of any significant challenges you're encountering well before a report is due, that's far more preferable. While many grantees fear that doing so could jeopardize further support, the reality is that funders are in the business of making organizations stronger, so they will usually do what they can to help you nip your challenges in the bud, whether through direct consultations, connecting you with other resources (including non-monetary avenues) in your community, modifying your grant agreement, and/or offering deadline extensions.
 
No stories without numbers, no numbers without stories – The results of your organization's work are both qualitative and quantitative, but this fact often gets lost in reports, affording only a glimpse of the overall picture. For example, rather than just stating the number of homeless animals your organization placed or how many owned animals in low-income communities it provided with medical care, include a couple of quotes from happy adopters or grateful service recipients to bring those numbers to life. An excerpt from or link to a news story about your grant-supported work can also provide plenty of color. You can make a report on a spay/neuter project more meaningful if in addition to the number of surgeries performed, you describe pet owners' response to the service – for instance, lining up at your clinic an hour before it opened or turning out in droves despite terrible weather. Conversely, a narrative account of your staff and/or volunteers going out into underserved communities to provide support and build relationships with pet owners can be strengthened with a few strategically placed figures such as, say, how many households were visited during the grant period, the nature and number of pet supplies distributed, and the number and percentage of contacts made that resulted in actual spay/neuter surgeries. And whenever possible, try to demonstrate how the work you did ultimately affected your basic shelter statistics such as intakes, adoptions, returns, transfers, etc.
 
Account for the accounting – While discussing the financial component of a grant in your report may seem straightforward, some approaches are more meaningful than others. For example, merely indicating that grant funds were spent in full doesn't provide any information about the manner in which they were spent. How did the expenditures break down? Were you able to service the original number of animals you expected to with the funds received, or did it turn out to be more, or fewer? If you spent the funds on surgical equipment or hay, how many animals benefitted from those purchases? Make it easy for the funder – and, more importantly, your own organization – to understand how far a dollar goes in the work that you do.
Evaluation should be an ongoing activity – Given the urgent and stressful nature of animal welfare work, it's tempting to defer analysis of ongoing efforts until it becomes necessary to report on them, but rolling that analysis into your standard operations is critical to your long-term success. Set clear goals upfront about what you are striving to change, why the change is necessary, how you will change it, which resources are required for that purpose, where the work will be carried out, when and for how long the work will occur, and who will be responsible for the necessary activities and for the collection of relevant qualitative and quantitative data. Thoughtful planning upfront makes evaluation much easier and helps you track your progress as you go, allowing you to make adjustments along the way to increase your likelihood of success.
The ASPCA is currently in the process of revising its grants evaluation system to capture more meaningful information about the work of our grantees and applicants, so stay tuned for more details about that in the coming months. In the meantime, our hope is that the tips above will stand you in good stead regardless of which funders you report to or what their requirements may be – ultimately, the most important party to inform about the results of your organization's work is you.
Get ASPCApro delivered direct to you.
The latest news from experts and thought leaders right to your inbox.
Explore ASPCApro Tools & Tips by Topic: